Next up on My 10 Favorite Albums of the Year In No Particular Order That Won't Include Kendrick Lamar Because That's Too Obvious List GO!
Today – 2 albums that went in different directions as the year went on.
Father John Misty
I Love You, Honeybear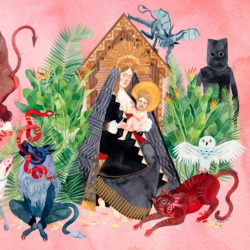 Another one I missed early. I just never got Father John….so, I never gave the album any sort of shot. Then, I saw him at Hangout and it was one of my favorite shows of the year. Gave the album another shot, and I can't believe how much I love it. Self-Deprecating + irony x satire = my favorite combination for songs/movies/etc. about romance (see Allen, Woody). If I was ranking these from 1-10 I would have a hard time not putting this in my top 2 of the year. It is glorious on every level.
Jamie XX
In Colour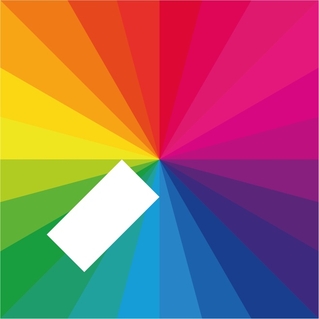 This one I struggle with. As much as I love this album as it's own piece, I have a very difficult time not liking it less after seeing the live show at Bonnaroo. Is that fair? I don't know…but when this came out I honestly kept saying out loud that I was "shocked" he did something so great on his own. It was on repeat for weeks at a time. As great as every song on this album is, when it's performed live it was a mess. A boring, bass-dropping mess. Maybe I'm too old for rave shows – the intricacies and moodiness of this album was lost under the tent. Had I never seen the show, I would be telling you this is the album of the year because track to track this is as solid of a piece of work than I ever expected from him and feels like the culmination of every piece of work he's done the last 10 years.