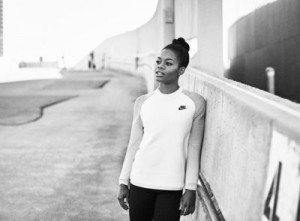 20 Year Old Gymnast Gabby Douglas has joined Nike!
Playing into the huge athleisure trend, for the first time ever the brand is combining their Nike Tech Fleece and Nike Tech Knit for a line that's all about light, functional, breathable yet chic athletic wear.
Gabby flawlessly models the line, convincing us that it may be time to get on this athleisure train and flourish.
If you want to get in on the action the line is available now via the Nike Tech Book and on September 1 via nike.com/techpack.