Wanna go to one of the biggest music festivals in the country?!
Hits 96 is your Bonnaroo station in Chattanooga!
Listen all week to find out how you can win tickets to Bonnaroo, featuring The Killers, Muse, Future, Bassnectar, Sturgill Simpson,
Bon Iver, Khalid, Kaskade, Sheryl Crow, Paramore, Alt-J, and over 120 more artists!!!
Brad and Alex are hooking you up between 2-6 each afternoon!
Check out the lineup :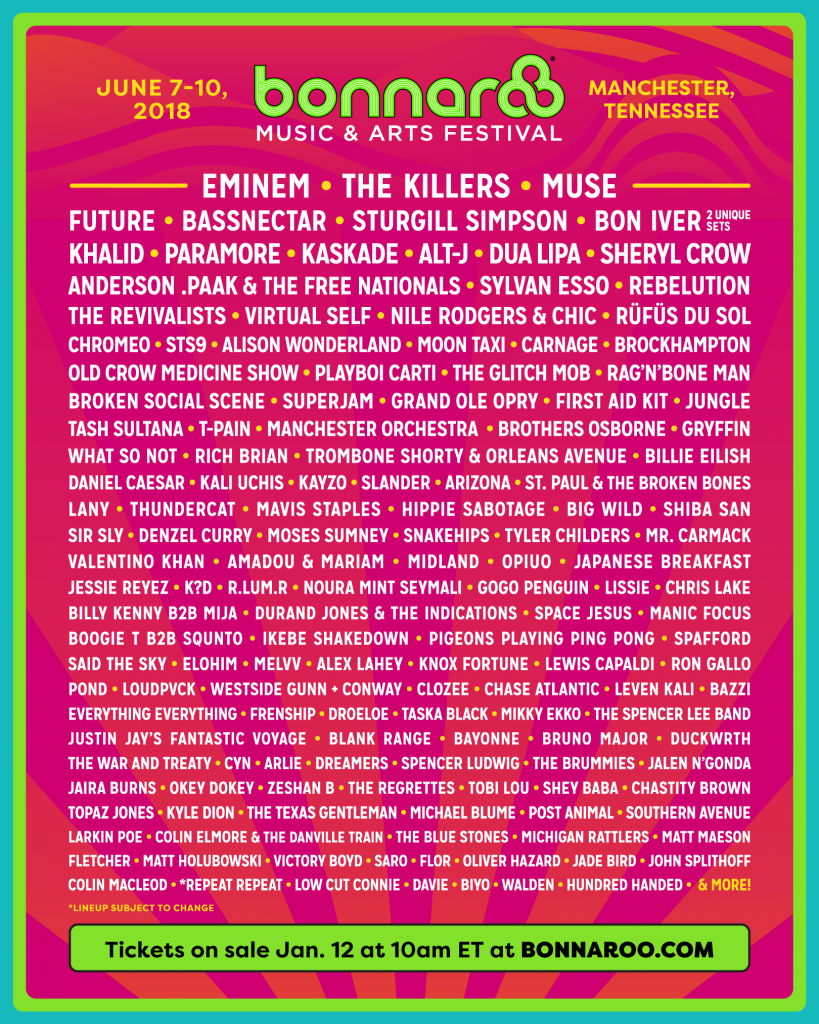 Join the hundreds of thousands who've experienced the music, community, comedy, cinema and positive vibes of what
Rolling Stone penned as "One of the 50 moments that changed the history of Rock & Roll.
Can't wait to win?
Get your tickets now at
and join us for four magical summer days on the farm!
s
Plus, don't forget to check out some of the fun we've had in previous years:
[posts posts_per_page="20″ cat_ids="69″ =""]