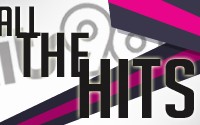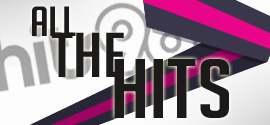 Ah so you thought you'd be nosy and check out my Bio huh…
For those who don't know me, I'm Σam (pronounced Sam) Belding, or you can just call me "Belding", all my friends do.
So, I always get asked why the odd spelling on my name. Well, my parents wanted to be eccentric so they used the Greek sigma (Σ) instead of a regular good ole S for my name. They wanted me to be different and stand out and well here I am as a Radio DJ.
Things started for me one warm day in August in Houston, TX then I was up rooted a few years later to Chattanooga, TN where I grew up. After graduating High School I decided to drop off the face of the Earth and reestablish myself in Panama City Beach, FL. After doing several restaurant jobs I felt I needed to pursue my education and while in college I decided to try my hand at Radio Broadcasting and got a job at several local stations. Upon graduating with my AA degree I decided to see what other trouble I could get into and that led me to Asheville, NC, Indianapolis, IN, back to Chattanooga and eventually to Pensacola, FL where I finished my schooling earning a BA degree from The University of West Florida. Yeah, I figured having a BA (Bad Ass) was better then having a BS (Bull…you get the rest) degree.
After college I bounced around several other towns and even Europe for a while before landing back in Panama City Beach to where I am now, back in the the Scenic City playing all the hits for you on Hits 96.
More from Belding
A 27-year-old Syrian man died when a bomb he was carrying in a rucksack went off outside a music festival in Germany and wounded 12 people, an official said. The man had apparently been denied entry to
Continue Reading »
Belding is Bolting again… Last time I Bolted I took to the friendly sky's and ended up in California and Disneyland. Where will I end up this time if I take to the roads? Make sure to
Continue Reading »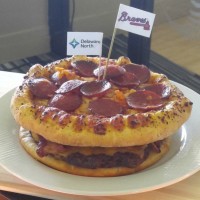 If you need another reason to go see the Braves final season at Turner Field, other than it's the LAST season they are playing at the Ted, may I intro the "Burgerizza"…. This beauty will be a
Continue Reading »