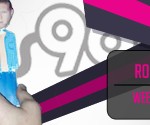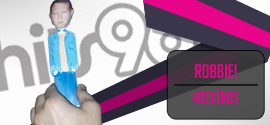 Robbie grew up in a small town and, when the rain would fall down, he'd just stare out the window. Robbie is laid back with his mind on his money and his money on his mind. Robbie is fine, fresh, fierce, and got it on lock. Robbie is addicted to you. Don't you know that you're toxic? Robbie wants to shoop with the next man in a three-piece suit. Robbie throws his hands in the air because he's a true player. Robbie is beautiful like diamonds in the sky. Robbie macks them dudes up, backs coupes up, and chucks the deuce up. Robbie is getting down to THIS. SICK. BEAT. Robbie has one less problem without you. Robbie is super bad. That's a fact. He'll knock your train right off the track.
Watch out.
More From Robbie!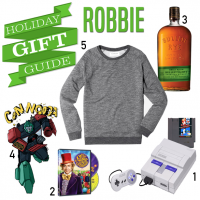 You can't go wrong with these: 1. Vintage Gaming Systems – Instead of trying to track down that expensive, difficult to find emulator, why not buy the real thing? There are many stores (online and physical) that
Continue Reading »
From People.com: Host Kevin Hart said it best in the first few minutes of Comedy Central's Justin Bieber Roast: "Tonight we are gonna do what parents and the legal system should have done a long time –
Continue Reading »
Carly Rae Jepsen has released the music video for her new single "I Really Like You" and it features Tom Hanks acting/lip syncing the track. I love it!
Continue Reading »