Bad Bunny's First Onscreen Kiss Was with a Man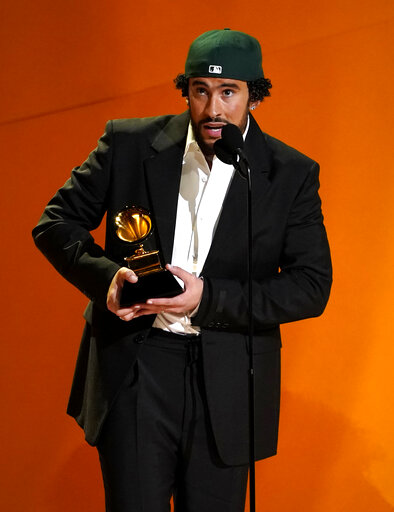 Chattanooga, Tennessee—(Wise Brother)
Bad Bunny had his first onscreen kiss in an upcoming movie called "Cassandro" . . . with a man.  He plays the love interest of Gael Garcia Bernal, who plays Cassandro.
"Cassandro" is a true story about a gay amateur wrestler's rise to fame.
(You might know Gael from Marvel's "Werewolf by Night" and "Old".)
Bad Bunny joked in "Time" magazine's first-ever Spanish language cover story, that having his first kiss be with a man was a penalty for being with so many women.
But he was totally fine with it.  Quote, "If you're acting, you're being someone you're not.  So when they asked me for that, I said, 'Yes, I'm here for whatever you want.'  I think it was very cool . . . I didn't feel uncomfortable.
It shouldn't come as a surprise for fans.  Last August he kissed one of his male backup dancers at the "MTV Video Music Awards".  (People)