Camila Cabello And Shawn Mendes Seen Together In NYC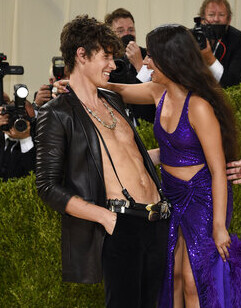 Chattanooga, Tennessee—(Pulse)
Camila Cabello and Shawn Mendes were seen holding hands in New York City this week.
The exes and former music collaborators were spotted together in California in April.
While neither have confirmed the status of their relationship since their split year and a half ago, they recently made headlines after seen kissing at the Coachella Music Festival.
A source told People.com that they had been back in touch for at least a few months.