Coats For Kids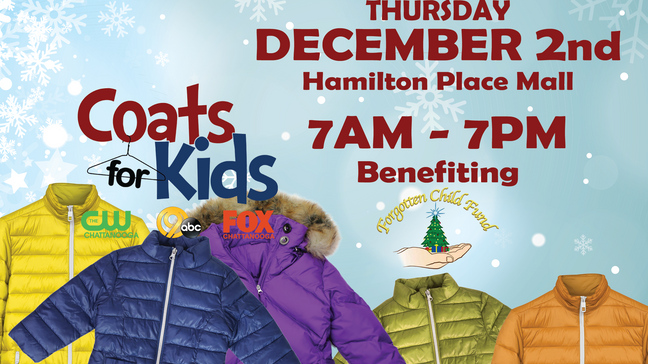 Chattanooga, Tennessee—
TOMORROW is our Annual Coats For Kids Campaign! December 2nd we are inviting you to take a little time to make a big difference in a child's life this winter with a new coat, hat, gloves or make a monetary donation.
Giving back and knowing your donation stays local is so beneficial to your mental health!  We all know giving helps others, whether we volunteer for organizations, offer emotional support to those around us or donate to charities. But did you know that the warm and fuzzy feeling you get from helping others is actually good for you?
Studies show that giving can actually boost your physical and mental health. (Good news in today's world where many people are suffering from the emotional complications of a global pandemic.)
Join our team at Hits 96, NewsChannel 9, FOX Chattanooga and The CW Chattanooga, as we practice a little social distancing at Hamilton Place just outside of the upper Dillard's storefront from 7am to 7pm as we bring warmth to children in our community.
The 2021 Coats For Kids annual drive benefits the Forgotten Child Fund.