Dine on Our Dime with Arby's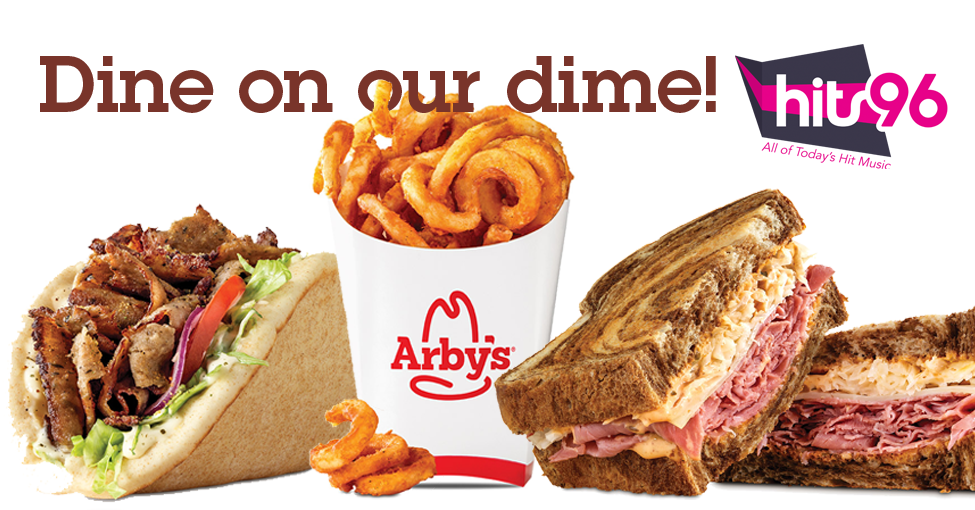 If you listen to Hits 96 at work, you can dine on our dime with Arby's!
Get the keyword weekdays at 12:20 p.m. with Natalie or find it on the Hits 96 Facebook page. Then enter it below for your chance to win free lunch for your office bubble.
Dine on our dime with Arby's and Chattanooga's #1 hit music station, Hits 96!