Domestic Violence Awareness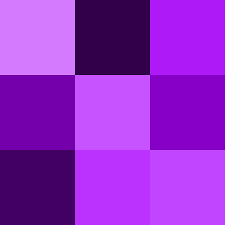 Chattanooga, Tennessee—
First observed in October 1981 as a national "Day of Unity," Domestic Violence Awareness Month (DVAM) is held each October as a way to unite advocates across the nation in their efforts to end domestic violence.
Communities and advocacy organizations across the country connect with the public and one another throughout the month to raise awareness about the signs of abuse and ways to stop it, and to uplift survivor stories and provide additional resources to leaders and policymakers.
February of each year also marks Teen Domestic Violence Awareness Month (TDVAM), an annual observation raising awareness about the specific ways that abuse impacts teen dating relationships. Learn more about TDVAM at loveisrespect.org.
For anonymous, confidential help available 24/7, call the National Domestic Violence Hotline at 1-800-799-7233 (SAFE) or 1-800-787-3224 (TTY) now.
Anyone can be an abuser. They come from all groups, all cultures, all religions, all economic levels, and all backgrounds. They can be your neighbor, your pastor, your friend, your child's teacher, a relative, a coworker — anyone. It is important to note that the majority of abusers are only violent with their current or past intimate partners. One study found 90% of abusers do not have criminal records and abusers are generally law-abiding outside the home.
What Traits Do Abusers Have in Common?
There is no one typical, detectable personality of an abuser. However, they do often display common characteristics.
An abuser often denies the existence or minimizes the seriousness of the violence and its effect on the victim and other family members.
An abuser objectifies the victim and often sees them as their property or sexual objects.
An abuser has low self-esteem and feels powerless and ineffective in the world. He or she may appear successful, but internally, they feel inadequate.
An abuser externalizes the causes of their behavior. They blame their violence on circumstances such as stress, their partner's behavior, a "bad day," on alcohol, drugs, or other factors.
An abuser may be pleasant and charming between periods of violence and is often seen as a "nice person" to others outside the relationship.
What Are the "Warning Signs" of an Abuser?
Red flags and warning signs of an abuser include but are not limited to:
Extreme jealousy
Possessiveness
Unpredictability
A bad temper
Cruelty to animals
Verbal abuse
Extremely controlling behavior
Antiquated beliefs about roles of women and men in relationships
Forced sex or disregard of their partner's unwillingness to have sex
Sabotage of birth control methods or refusal to honor agreed upon methods
Blaming the victim for anything bad that happens
Sabotage or obstruction of the victim's ability to work or attend school
Controls all the finances
Abuse of other family members, children or pets
Accusations of the victim flirting with others or having an affair
Control of what the victim wears and how they act
Demeaning the victim either privately or publicly
Embarrassment or humiliation of the victim in front of others
Harassment of the victim at work
For anonymous, confidential help available 24/7, call the National Domestic Violence Hotline at 1-800-799-7233 (SAFE) or 1-800-787-3224 (TTY) now.
Domestic Violence Statistics 
On average, nearly 20 people per minute are physically abused by an intimate partner in the United States. During one year, this equates to more than 10 million women and men.
1 in 4 women and 1 in 9 men experience severe intimate partner physical violence, intimate partner contact sexual violence, and/or intimate partner stalking with impacts such as injury, fearfulness, post-traumatic stress disorder, use of victim services, contraction of sexually transmitted diseases, etc.

1 in 3 women and 1 in 4 men have experienced some form of physical violence by an intimate partner. This includes a range of behaviors (e.g. slapping, shoving, pushing) and in some cases might not be considered "domestic violence."
1 in 7 women and 1 in 25 men have been injured by an intimate partner.
1 in 10 women have been raped by an intimate partner. Data is unavailable on male victims.

1 in 4 women and 1 in 7 men have been victims of severe physical violence (e.g. beating, burning, strangling) by an intimate partner in their lifetime.
1 in 7 women and 1 in 18 men have been stalked by an intimate partner during their lifetime to the point in which they felt very fearful or believed that they or someone close to them would be harmed or killed.
On a typical day, there are more than 20,000 phone calls placed to domestic violence hotlines nationwide.
The presence of a gun in a domestic violence situation increases the risk of homicide by 500%.
Intimate partner violence accounts for 15% of all violent crime.
Women between the ages of 18-24 are most commonly abused by an intimate partner.
19% of domestic violence involves a weapon.
Domestic victimization is correlated with a higher rate of depression and suicidal behavior.
Only 34% of people who are injured by intimate partners receive medical care for their injuries.
RAPE
1 in 5 women and 1 in 71 men in the United States has been raped in their lifetime.
Almost half of female (46.7%) and male (44.9%) victims of rape in the United States were raped by an acquaintance. Of these, 45.4% of female rape victims and 29% of male rape victims were raped by an intimate partner.
STALKING
19.3 million women and 5.1 million men in the United States have been stalked in their lifetime. 60.8% of female stalking victims and 43.5% men reported being stalked by a current or former intimate partner.
HOMICIDE
A study of intimate partner homicides found that 20% of victims were not the intimate partners themselves, but family members, friends, neighbors, persons who intervened, law enforcement responders, or bystanders.
72% of all murder-suicides involve an intimate partner; 94% of the victims of these murder suicides are female.
CHILDREN AND DOMESTIC VIOLENCE
1 in 15 children are exposed to intimate partner violence each year, and 90% of these children are eyewitnesses to this violence.
ECONOMIC IMPACT
Victims of intimate partner violence lose a total of 8.0 million days of paid work each year.
The cost of intimate partner violence exceeds $8.3 billion per year.
Between 21-60% of victims of intimate partner violence lose their jobs due to reasons stemming from the abuse.
Between 2003 and 2008, 142 women were murdered in their workplace by their abuser, 78% of women killed in the workplace during this timeframe.
PHYSICAL/MENTAL IMPACT
Women abused by their intimate partners are more vulnerable to contracting HIV or other STI's due to forced intercourse or prolonged exposure to stress.
Studies suggest that there is a relationship between intimate partner violence and depression and suicidal behavior.
Physical, mental, and sexual and reproductive health effects have been linked with intimate partner violence including adolescent pregnancy, unintended pregnancy in general, miscarriage, stillbirth, intrauterine hemorrhage, nutritional deficiency, abdominal pain and other gastrointestinal problems, neurological disorders, chronic pain, disability, anxiety and post-traumatic stress disorder (PTSD), as well as noncommunicable diseases such as hypertension, cancer and cardiovascular diseases. Victims of domestic violence are also at higher risk for developing addictions to alcohol, tobacco, or drugs.