FREE Stuff for Teachers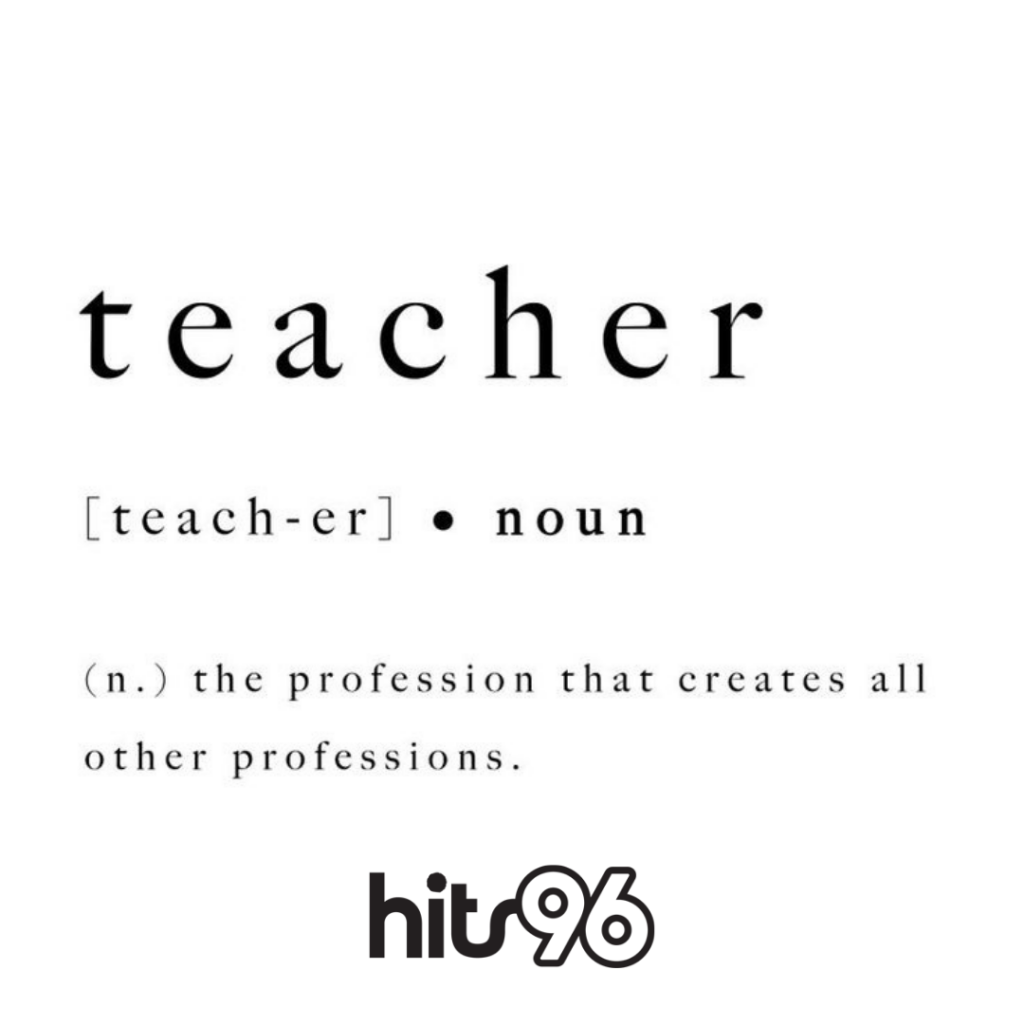 Chattanooga, Tennessee—
Today is World Teachers' Day and it's REALLY tough to think of anyone who deserves free stuff more.  So let's hook them up.  Here are five websites teachers might not know about that give them free stuff . . .
Microsoft Word, Excel, and Powerpoint.  Microsoft gives teachers free access to all of its Office products.  All it takes is a school email address.
A membership to one of the top organic food websites.  Thrive Market sells healthy and organic foods cheap . . . and they can do that because they charge a $5-a-month membership fee like a hippie Costco.  But teachers get that membership fee waived.
Headspace, the mindfulness and meditation app.  It's been maybe a little stressful for teachers lately.  Headspace is one of the top apps for calming down . . . and teachers get it totally free, saving $70-per-year.
Teacher discounts. . . and good ones.  There are lots of stores that offer teacher discounts . . . including some stores, like Apple, who really don't like giving out discounts.  Find the stores that offer those discounts, and take advantage of 'em.
Insurance if students key your car.  Are you tough but fair?  Liberty Mutual offers free "vandalism loss protection" to teachers whose cars are vandalized on school property, as well as free collision coverage if you crash while driving to school business.
ABCmouse – This interactive, online learning portal is free for teachers, and your kiddos are guaranteed to love it!
Thrive Market Membership – Keep your pantry stocked with healthy, organic foods at a discounted price and pay no monthly subscription fee.
Audible – Getting your reading done on the go. Enjoy a 30-day free trial plus a free audiobook.
Wall Street Journal – Keep up-to-date on all the latest news with a free digital subscription.
Lumosity – Exercise your brain with this fun, science-backed game app. It's normally $80 per year, but it's free for teachers!
Calm – Take a deep breath. You can learn to practice meditation with the help of this app that's free for teachers. This app is available on Apple or Android.
Fun fact! Meditation reduces the effects of insomnia by 50%. Take a few minutes every day to get your deep breathing on. Sweet dreams!
Hot Wheels Classroom Kit – How much fun is this?! Find out to apply for your free Hot Wheels pack and accelerate learning for your elementary-aged kiddos.
Ruler Set – Thanks to RentACalc.com, you can get a free ruler for every student in your class.
Pencils – Who doesn't need extra pencils?! Get these for free.
Erasers – Free erasers are a must for younger kids who are learning to write.
Colgate Toothpaste & Toothbrushes – Colgate offers these kits for up to 25 kindergartners or first graders to promote oral health education.
Scholastic Lesson Plans – You know and love Scholastic for their book fairs, but they do so much more! Need some creative inspiration? Take advantage of all the free resources Scholastic offers.
National Geographic Resources – Stock up on free supplies for science and history class, including maps, wall art, and more!
Teachers Pay Teachers– This site is awesomesauce! They offer thousands of printables, activities, worksheets, and lesson plans.
Sesame Street Learning Resources – Access activities, online learning courses, and more.
Crayola Goodies –  Sign up for free coloring sheets, activities, and more.