Happy Veteran's Day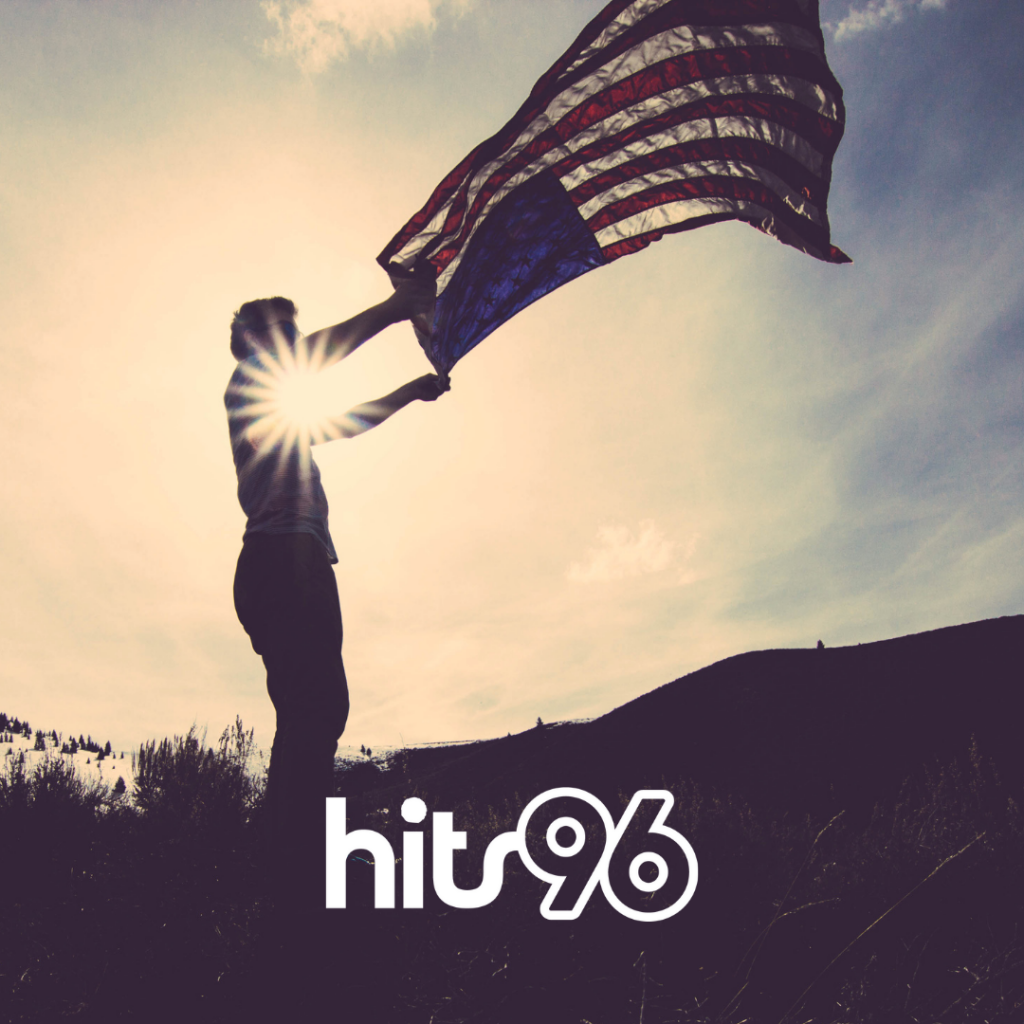 Chattanooga, Tennessee—
On this day in 2010 I was marching in New York City's Veteran's Day Parade. I don't think I played a note because I was in such awe! At 15 years old, it's a moment I'll never forget.
 It's Veterans Day, and the absolute least we can do is thank a veteran for their service.  But the NEXT-least thing we can do is tell them how to get a free donut or plate of boneless wings.
Lots of restaurants are offering discounts or free stuff for veterans today.  Here are some of the best deals out there . .
1.  Outback Steakhouse is giving out free Bloomin' Onions to veterans.  That's like a week's worth of delicious calories.  You can also get a free Coke, which pairs well with 17,000 grams of sodium.
2.  Starbucks is running its annual Veterans Day special where veterans, active-duty military, and military spouses get a free small . . . a.k.a. "tall" . . . hot coffee.
3.  Dunkin' is giving out a free donut to veterans, no purchase necessary.  And Krispy Kreme is offering a free donut AND coffee.
4.  Other restaurants offering deals for vets today include Olive Garden, Buffalo Wild Wings, IHOP, Texas Roadhouse, Denny's, Applebee's, California Pizza Kitchen, Chili's, and Hooters.  Basically, most chain restaurants have some sort of deal.
If you want to see if any other restaurants and stores are offering deals, the website Knoji.com has a search engine that ONLY searches for military discounts.
— 7-Eleven: Free coffee or Big Gulp when registered on the 7-Eleven app.
— Applebee's: Free meal from an exclusive menu, plus $5 toward the next meal.
— Baskin-Robbins: Buy one sundae, get one half price; $2 off medium milkshakes; $5 off a $35 order through the app.
— Beef 'O' Brady's: Free meal with a purchase equal to or of greater value to the freebie, up to $10.
— Buffalo Wild Wings: Free boneless wings and a side of fries, dine in or carry out.
— Chicken Salad Chick: Free Chick Special and regular drink.
— Chili's: Free meal from a select menu.
— Chuck E. Cheese: Free personal cheese pizza, dine-in only.
— Cici's Pizza: Free adult buffet.
— Cracker Barrel: Free slice of Double Chocolate Fudge Coca-Cola Cake, with purchase (use promo code VETSDAY21 if ordering online).
— Denny's: Free build-your-own Grand Slam breakfast from 5 a.m. to noon, dine-in only.
— Dunkin': Free doughnut.
— Einstein Bros. Bagels: Free hot or iced medium coffee.
— Fazoli's: Free regular spaghetti with meat or marinara sauce Nov. 10-11.
— Firebirds: Free meal with purchase of meal at same price or more.
— Food City: Free deli meal from the hot bar, with military ID and ValuCard.
— Golden Corral: Military Appreciation Night, with a free "thank you" meal, is 5 p.m. to close.
— Hooters: Free entree from a select menu.
— Huddle House: Free MVP Breakfast Platter.
— IHOP: Free Red, White & Blue Pancakes, served 7 a.m. to 7 p.m.
— Jet's Pizza: Take 50% off menu-priced pizzas. Not available online.
— Krispy Kreme: Free doughnut and coffee.
— Little Caesars Pizza: Free lunch combo (four slices of deep-dish pizza and 20-ounce Pepsi) from 11 a.m. to 2 p.m.
— Logan's Roadhouse: Free American Roadhouse meal from 3 to 6 p.m.
— McDonald's: Free breakfast combo, which includes a hash brown and drink, during breakfast hours. At Chattanooga-area locations, the freebie also applies to military spouses.
— Mission BBQ: Free sandwich. Don't forget the singing of the national anthem every day at noon.
— Naked River Brewing: Free pork sandwich and beverage.
— O'Charley's: Free meal from a special menu.
— Outback Steakhouse: Free Bloomin' Onion and a beverage.
— Peet's Coffee: Free drip coffee or tea.
— Publix: Save 10% on groceries (alcohol, tobacco and other exclusions apply).
— Puckett's: Get a 20% discount on a meal.
— Red Lobster: Free appetizer or dessert from a select menu.
— Red Robin: Free Red's Tavern Double Burger and steak fries through Nov. 14 for military personnel who are already signed up for Red Robin Royalty awards.
— Rodizio Grill: Nov. 11-18, veterans eat free with the purchase of at least one adult meal. Visit Nov. 11 to receive an extra thank-you for a future meal.
— Scooter's Coffee: Free drink of any size.
— Shane's Rib Shack: Free sandwich combo meal Nov. 11-13.
— Smokey Bones: Free dessert from 11 a.m. to 11 p.m.
— Smoothie King: Free 20-ounce smoothie.
— Starbucks: Free tall (12-ounce) hot brewed coffee (offer also applies to military spouses).
— Sticky Fingers Ribhouse: Free pulled pork sandwich, fries and drink.
— Texas Roadhouse: Vouchers for a free meal and beverage will be handed out in the parking lot from 11 a.m. to 2 p.m. They can be redeemed any day through May 30, 2022.
— Wendy's: Free breakfast combo from 6:30 to 10:30 a.m.
— Zaxby's: Free boneless wings.
WHAT YOU CAN DO
Here are five ways to show your appreciation on Veterans Day.
1. Moment of silence.
This commemoration, which was signed into law in 2016, calls on all Americans to observe two minutes of silence on Veterans Day in honor of the service and sacrifice of the nation's armed forces. The appointed time, 3:11 p.m., adheres to Atlantic standard time, which is 2:11 p.m. EST or 1:11 p.m. CST. The time represents the 11th hour of the 11th day of the 11th month in 1918 when an armistice, a temporary cessation of hostilities, was declared between the Allied nations and Germany in World War I.
2. Patriotic program.
The Chattanooga Area Veterans Council will lead the 2021 Veterans Day celebration at 11 a.m. Thursday at the National Guard Armory, 1801 S. Holtzclaw Ave. The free event features various veterans organizations. chattareaveterans.com
3. Veterans Day concert.
Chattanooga Symphony & Opera will honor local veterans with the 10th annual free Veterans Day concert at 7:30 p.m. Thursday at Memorial Auditorium, 399 McCallie Ave. The event will feature patriotic tunes performed by the CSO, led by assistant conductor Ismael Sandoval. The Lee University Singers, directed by Brad Moffett, will add their harmonies. Fast fact: The venue's full name is Soldiers and Sailors Memorial Auditorium. It was built between 1922 and 1924 and named to honor veterans of World War I. chattanoogasymphony.org
4. Trees for Troops.
It's too early to visit a Christmas tree farm to pick out your own tree, but you can make sure one reaches military personnel through Trees for Troops, a program of the Christmas Spirit Foundation. Raulston Acres Christmas Tree Farm in Rock Spring, Georgia, is part of the national network. For a donation of $30, the wholesale cost of a tree, the farm will set aside a tree for FedEx to pick up and deliver to a military base in early December. Farm owner Dan Raulston has set a goal of 30 trees this year. ractf.com
5. Wreaths Across Chattanooga.
Following the lead of Wreaths Across America, which coordinates holiday wreath-laying ceremonies at more than 2,100 locations across the United States, at sea and abroad, the local organization accepts $10 donations to place remembrance wreaths on graves at Chattanooga National Cemetery. This year, wreaths will be placed Dec. 18. Last year, nearly 15,000, a record number, were placed locally. chattanoogawaa.com