Interview With ROTC-13 Celebrity Judge: @VodkaLana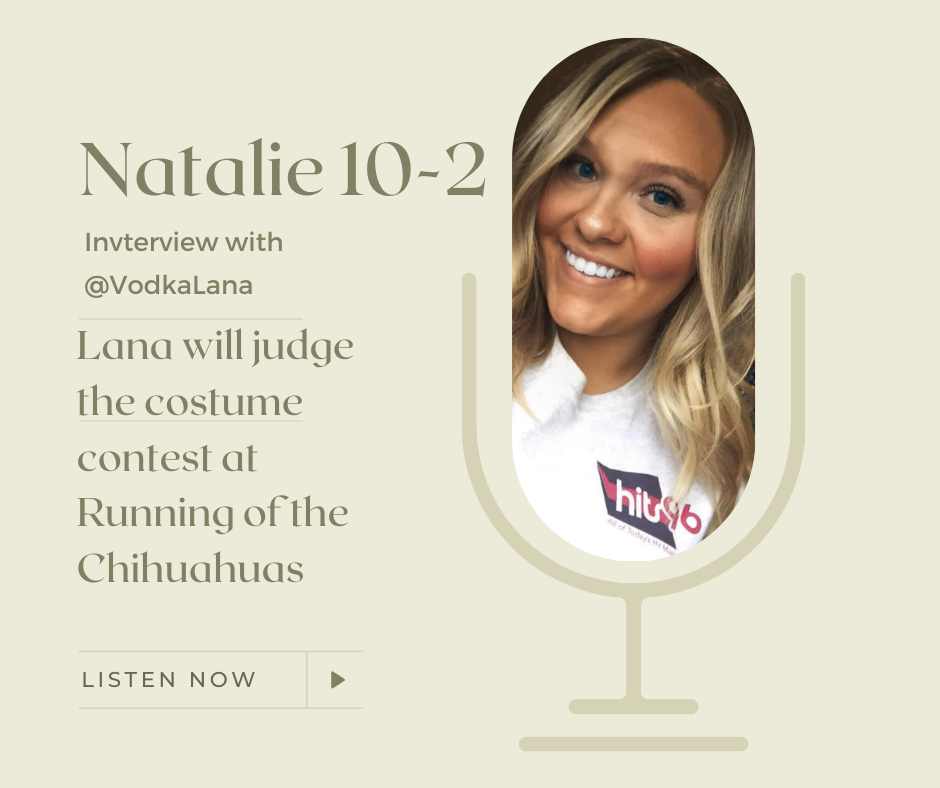 Chattanooga, Tennessee—
Natalie talks to @VodkaLana, she's from Chattanooga, she has almost 2 million followers and her Instagram page is one to follow! She has followers like Kristen Bell, Carnie Wilson and The Real Housewives!
Lana reveals what she is looking for at the Costume Contest and Running of the Chihuahuas 13, she talks how she came up with her handle, and we ask Leslie Jordan to follow her!
Running of the Chihuahuas 13 will be at the First Horizon Pavilion April 30th at 12:30pm!