Jennifer Aniston Tried to Get Pregnant in Her Late 30s and Early 40s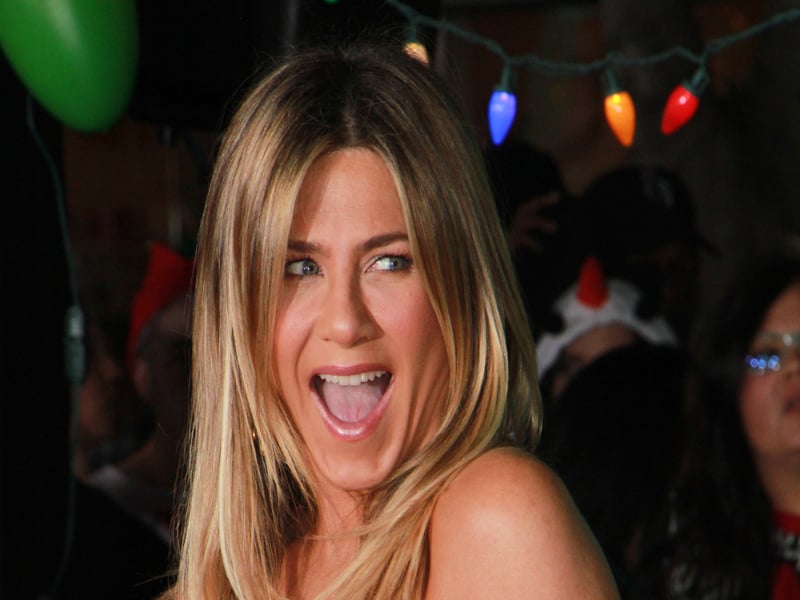 Chattanooga, Tennessee—
Jennifer Aniston spoke candidly about pregnancy in a new interview with "Allure" magazine.  She even admitted that she really tried to get pregnant in her late 30s and early 40s.
She said, quote, "I was going through IVF, drinking Chinese teas, you name it.  I was throwing everything at it.  I would've given anything if someone had said to me, 'Freeze your eggs.  Do yourself a favor.'  You just don't think it."
She added, quote, "So here I am today.  The ship has sailed."
Jennifer said she has "zero regrets" about her efforts, and is even relieved that it's over, in a sense, because, quote, "I don't have to think about that anymore."
She also confronted talk in the media that she was SELFISH for not having kids.  Quote, "I just cared about my career.  And God forbid a woman is successful and doesn't have a child.
"And the reason my husband left me, why we broke up and ended our marriage, was because I wouldn't give him a kid.  It was absolute lies.  I don't have anything to hide at this point."
(Read the full "Allure" piece here . . . and check out that cover pic, with the Chanel "micro bikini top."  That's a 53-year-old woman wearing that thing.)