Lizzo Is Tired of the "Slander and Hate" On Her Social Media Accounts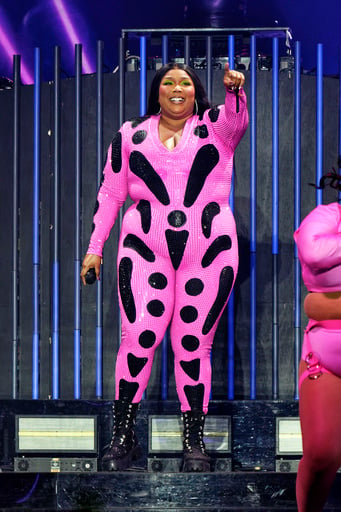 Chattanooga, Tennessee—(Wise Brother)
 Lizzo should really be feeling like she's on top of the world these days.  But instead, she's being brought low by the INCENS AND FREAKS who have nothing better to do but drag her on social media.
And no matter how positive she tries to be, it seems to be getting worse.  She Tweeted, quote, "The amount of slander n hate I'm receiving on a daily basis is starting to confuse me.
"What am I actively doing to get this influx of disrespect in my mentions?  I'm just trying to come on this app and enjoy social media like everyone else."
She added, quote, "Anyways I been holding my tongue cus I don't wanna seem ungrateful but I've done so much cool [stuff] these last few weeks just for my mentions to be about how fat I am &/or use me for political discourse.  Tired of this."
One of the cool things she did recently was pay tribute to Tina Turner during her show in Phoenix on Wednesday night.