Paramore In Atlanta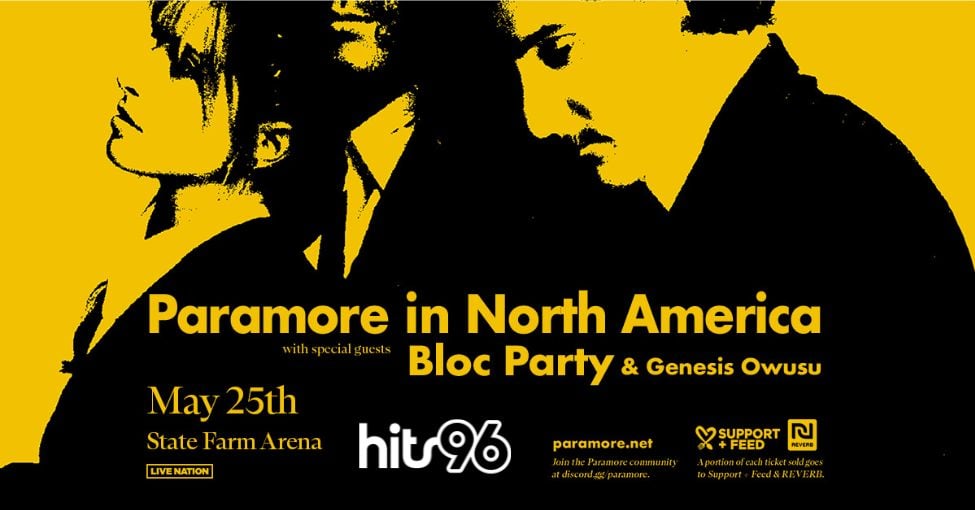 Chattanooga's Number One Hit Music Station Hits 96 has sent you to see Lizzo, brought  you Louis Tomlinson for lunch, sent you to LA to see Lady Gaga and next summer we are giving you tickets to see Paramore!
Register now to get in to win tickets to the Bloc Party on May 25th in Atlanta!
Presale ends: TONIGHT, Nov. 10 at 10 PM ET!
Use Code: ATLANTA. To buy tickets click here.