Prince ends 17-year war with Warner Bros.; will release new 'Purple Rain' album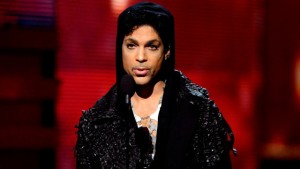 Prince ends 17-year war with Warner Bros.; will release new 'Purple Rain' album
Who can forget Prince's highly publicized split from his record label Warner Bros. in 1996?
The "When Doves Cry" singer scrawled the word "slave" on his face and even changed his name to a symbol as a form of retaliation against the record label which released his most popular albums in the 1980s and early '90s.
Now, some 17 years later, Prince has returned to Warner Bros. and is regaining complete ownership of his entire catalog.
"A brand-new studio album is on the way and both Warner Bros. Records and Eye [sic] are quite pleased with the results of the negotiations and look forward to a fruitful working relationship," Prince said in a statement.
As part of this groundbreaking deal Prince will release a remastered deluxe version of his classic Purple Rain to commemorate the 30th anniversary of the movie and album.
He'll also record and release a new studio album and other projects as part of his new contract.