Stevie Nicks Will Be the First Female to Headline at Bonnaroo This Year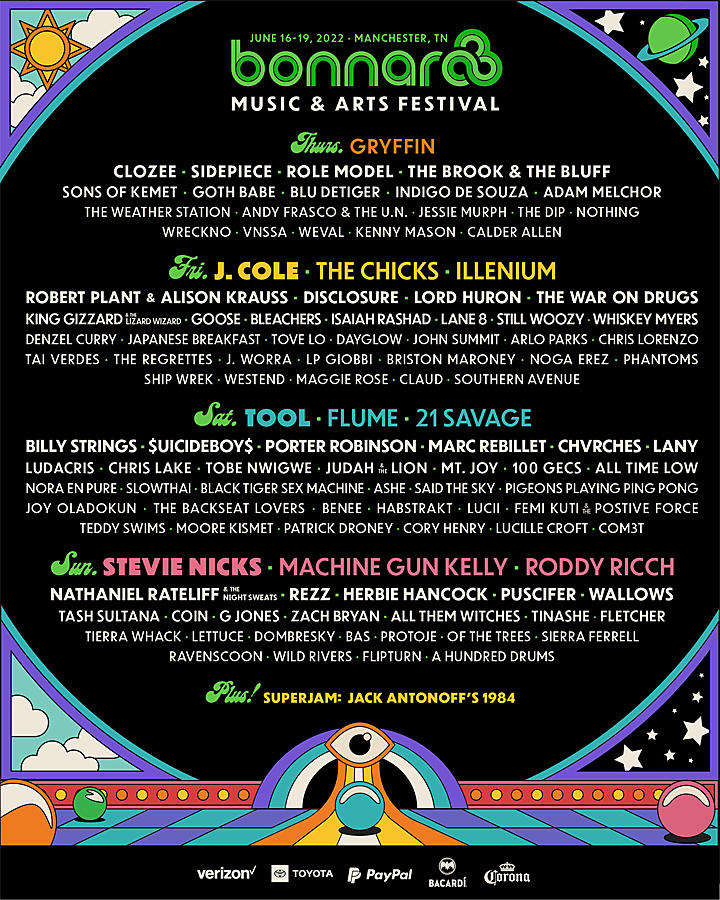 Chattanooga, Tennessee—
 The 2022 Bonnaroo Festival announced their lineup yesterday.  The three headliners are J. COLE, TOOL, and STEVIE NICKS . . . which makes Stevie the first female to do so.
In 2020, Stevie said the pandemic was stealing her youthful years.  Quote, "I don't have just 10 years to hang around and wait for this thing to go away . . . I have places to go, people to sing for, another album to make."
So hopefully we will be seeing more from Stevie this year, besides Bonnaroo.
The festival takes place in Tennessee from June 16th through the 19th.  Tickets go on sale Thursday at Bonnaroo.com.
(NY Post)