Taylor Swift "Red Taylor's Version"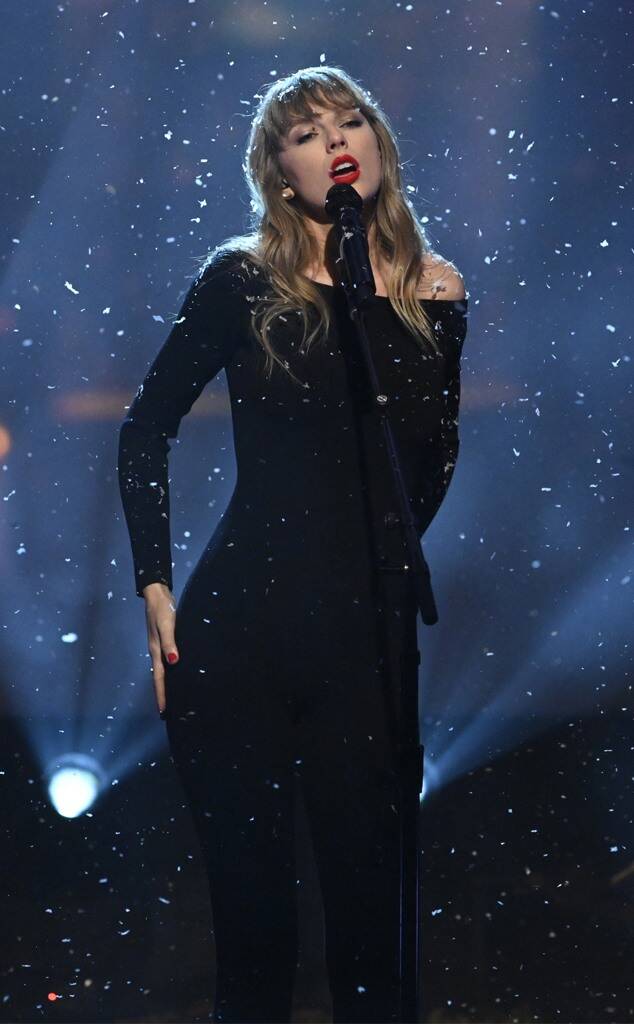 Chattanooga, Tennessee—
 TAYLOR SWIFT switched things up as the musical guest on "Saturday Night Live" this weekend.  Instead of performing twice, she only hit the stage once, but she did the 10-minute version of "All Too Well".  (Watch it here.)
While Taylor performed, an accompanying short film played on a screen behind her.  It stars Dylan O'Brien and Sadie Sink, and it was directed by Taylor herself.
"All Too Well" is a breakup song from her album "Red".  And this 10-minute take is from the new, re-recorded version.  Everyone pretty much KNOWS it's based on Taylor's relationship with JAKE GYLLENHAAL.
Interestingly enough, another one of Taylor's exes, who was ALSO the subject of one of her breakup songs, was in the audience Saturday night.  JOE JONAS came to the show with his wife SOPHIE TURNER.
Taylor's song "Mr. Perfectly Fine" is allegedly about Joe.
Other celebs who showed up included Anya Taylor-Joy, Cara Delevingne, Selena Gomez, Sadie Sink, and Ryan Reynolds and Blake Lively.  (Blake directed the video for Taylor's upcoming single "I Bet You Think About Me".)