The Average Person Eats 21 Cookies a Month, and Chocolate Chip Is Still Our Favorite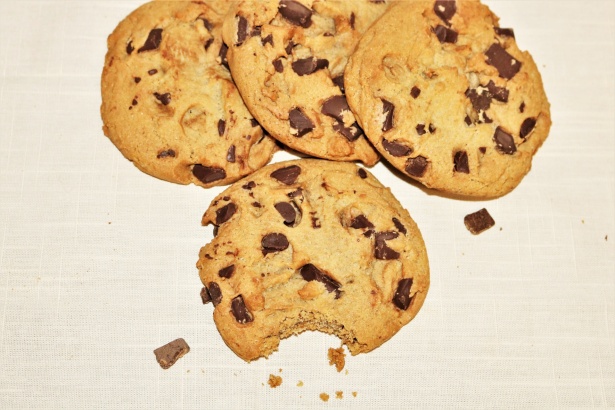 Chattanooga, Tennessee—
This Thursday is National Chocolate Chip Cookie Day.  And a new poll for it found they're still our favorite type of cookie . . .
Our five favorites are chocolate chip . . . peanut butter cookies . . . double chocolate chip . . . oatmeal raisin . . . and shortbread.
Here are a few more quick cookie stats . . .
1.  The average American eats 21 cookies a month.  One in four admit they eat more than that.
2.  41% of us think we've had enough of them in our life to call ourselves a "cookie expert."  The average person thinks you need to eat at least 319 cookies before you can say that.  (At 21 cookies a month, that would only take a little over a year.)
3.  According to the poll, the perfect chocolate chip cookie is soft and chewy . . . made with brown sugar . . . and just came out of the oven.
4.  61% say a really good cookie can turn your whole day around.
(SWNS)