The FM Podcast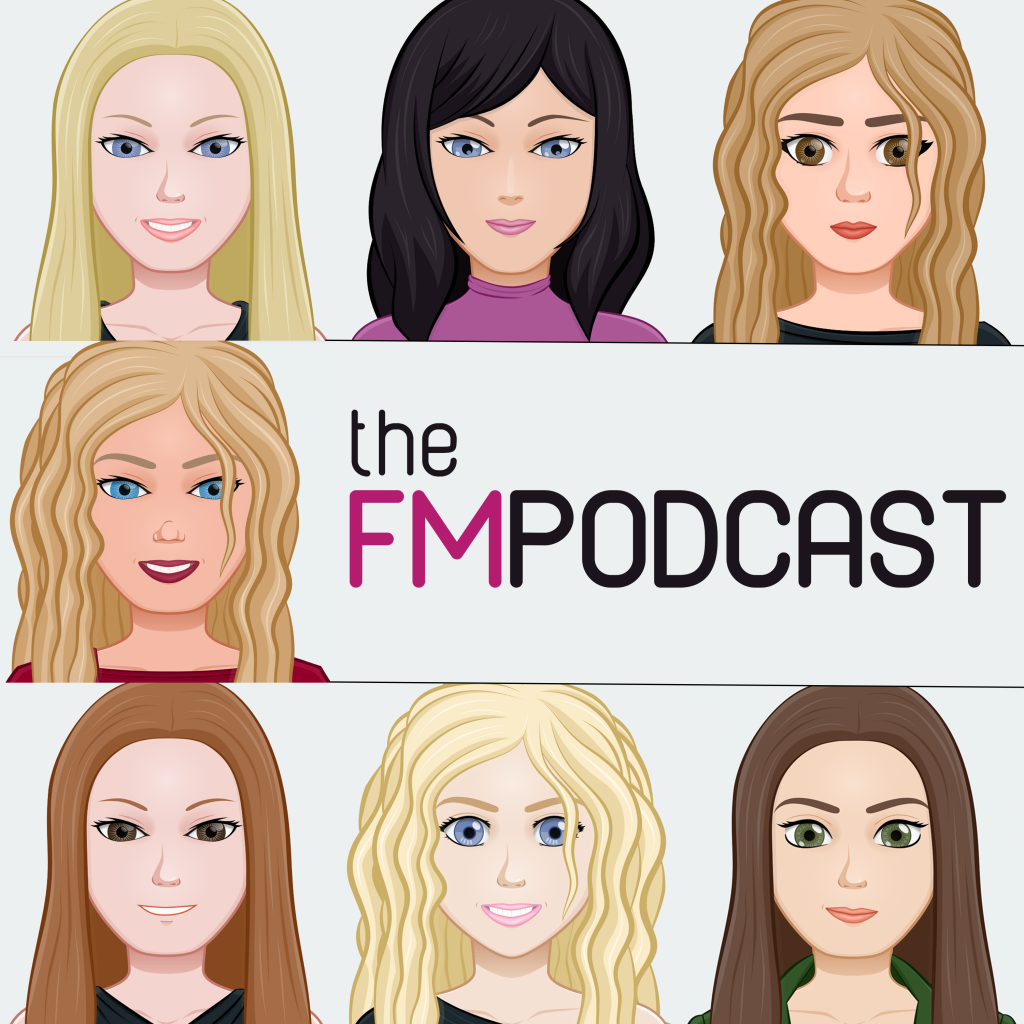 Click above to listen to episodes of the FM Podcast
Welcome to the new wave of entertainment from the ladies of FM radio in Chattanooga, Tennessee. We are 7 women who have over 100 years of on-air experience. We span over 3 generation and have some unique personalities. We can't wait to discuss, connect and learn from not only each other, but from YOU.
Let's meet the ladies:
Wendy is on Sunny 92.3 nights and weekends. In between work you can catch her a Lulu Lemon getting her style on! She is a free spirit and has a motorcycle to match! Wendy is a mom of three and ,can you believe it, a grandma too! With flaming locks of auburn hair she is fierce, but very down to earth and shows so much love.
Susie Q is the morning host of Classic Country Q 97.3/99.3. Susie is the fearless one of the group between hanging off the side of cliffs in her jeep to hiking miles and miles of the Appalachian Trail. She is proudly kid-less and is a proud dog-mom to Lemy the Dog and Willie the redheaded stranger.
Patti has a voice this red-velvet cake. She radiates kindness and joy and would definitely be labeled as the mom of the group. She is always taking care of every single person around her. She is a breast cancer survivor and spends her time giving back to the community.
Kailee or, "Kail" to her friends, is a rock star. Kail hales from Nashville, but after years here considers herself a Chattanoogan. Her hustle is always on 10, but when she does have free time she loves a good body pump or yoga class. Jack the Beagle is her partner in crime.
Kim is apart of the morning show on Sunny 92.3 and has her own show in the afternoons. Kim is a boy mom to a teenager, Holden. Kim is a girl's girl and loves to be with her friends because most of her family isn't from Chattanooga. When we think of Kim we think "red wine and red lips."
Natalie is a traffic reporter and on-air personality at Hits 96. She enjoys crafting and making new things. She is an ambassador for Big Brothers Big Sisters and has a 'little' Nahia. She is a go-getter, a girl boss and even bought her first home at 22.
Angela has an amazing story. She and her husband are the most traveled couple in America. Thrill-seeker to say the least! She is a mom of 2 boys and preparing to be a grandmother, Bubbles. In between all of her business venture which include radio host, graphic designer and business owner you can find her cleaning the shark tanks at the aquarium. Yeah, we said shark tank.
Find us in your podcast app today. We premiere 11/25/2020
Instagram: @the_fmpodcast
Facebook: The FM Podcast