Toxic Masculinity Alert: Drew from the Chainsmokers Kissed T.I. on the Cheek And Got Punched in the Face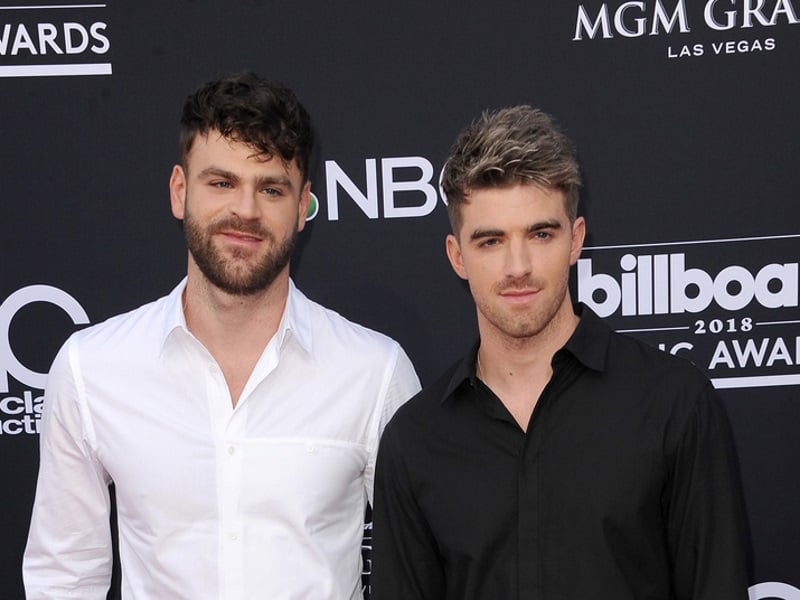 Chattanooga, Tennessee—
The Chainsmokers were kicking it in a club recently with T.I.  And Drew Taggart got so carried away that he kissed T.I. on the cheek . . . and got SMACKED for his effort.
In a TikTok posted on Tuesday, Taggart tells the story while he and his bandmate Alex Pall are in a car, leaving the club.
Drew says, quote, "T.I. just literally punched me in the face.  We're in a vibe and I, like, gave him a kiss on the cheek.  It was totally my fault.
"He was like, 'Don't do that.'  And I was like, 'OK.'  He pushed me off and I was like, 'Alright, my bad.'"
Then he added, quote, "First of all, T.I.'s fully in the right here.  I was feeling the vibes way too hard and I kissed T.I. on the cheek.  And he punched me in the face for it!  It's like, fully fine."
T.I. later posted a response, saying, quote, "I think the important thing to take away is that afterwards, we had a drink, we took a shot, you know what I'm saying?  And we moved on."
He added, quote, "Love the Chainsmokers.  Not to get no sugar, though."
(I get that not everyone wants to be touched without their consent, but why do I get the feeling that if it were a woman, T.I. would have had no problem with it?)
(And let's not forget the DOZENS of sexual abuse claims against T.I. and his wife.  Nothing's been proven yet, but the allegations don't paint a picture of a well-adjusted guy.)
(NME)