Trending Today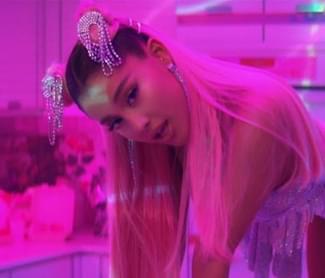 Ariana Grande will NOT be at the Grammys
by Natalie Gard
The 61st Annual Grammy Award will be held Sunday, February 10th, on CBS. Ariana Grande will not be there, even though she is up for two awards; Best Pop Vocal Performance for "God Is a Woman" and Best Pop Vocal Album for 2018's "Sweetener". Due to a disagreement with Grammy producers over which song she will be preforming that night, Ari, who had been doing tons of press in L.A. for the show, will not be preforming and now she won't even be attending the event Sunday.
Ariana wanted to preform her new song "7 Rings" from her upcoming album, "Thank u, Next" which drops on Friday, just before the award show. The producers came to a compromise whereby "7 Rings" would be part of a melody, but they would like to choose the second song she would preform. She decided then that not only would she not be preforming, but she wouldn't even be attending The Grammy's where she is up for two major awards.
Another issue like this happened last year with Grammy producers and artist Lorde. Last year, they declined to let her perform a song from her "Melodrama" album, one of the five Album of the Year nominees, and instead offered her a spot during the show's Tom Petty tribute, which she declined.