Trending Today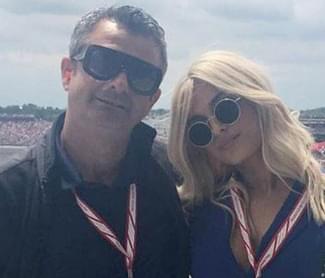 Bebe Rexha and her Dad, still on the outs.
by Natalie Gard
Bebe Rexha just released a new single called "Last Hurrah" and her Dad was not happy about the music video. It could have been the outfit choices his daughter made or choreography in the video that he disapproved of. Personally I think it was probablly the "daddy's girl" written on her crotch in several scenes, but that's just me. She took to her Instagram story with a screenshot of texts from her dad saying, "You better stop posting stupid pornography because you make me sick.I can't take this anymore. I'm very upset with you. I can't believe it." Along with a face palm emoji, Bebe captioned the screenshot, "My dad hates me."
I think Bebe was just trying to be relatable to her fans and show people that even her parents are sometimes embarrassed of her choices, but it back fired. Her fans started coming after her dad and she ended up having to defend him during the backlash. She quickly took down his texts and took to Twitter saying, "Don't say mean things about my dad please he is an amazing father. I should of never have posted that screenshot. I'm disappointed in myself. I was being sarcastic. I understand where he is coming from as a father and that's why the text was a bit harsh. I am upset that he still isn't speaking to me, but he is still my father."
Bebe, rents just don't understand artist expression but we hope you and your dad are on the mend!