Trending Today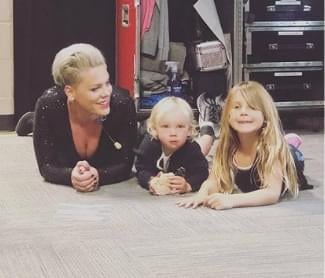 P!NK goes on tour and brings the fam!
by: Natalie Gard
Pink started her "Beautiful Trauma" tour last night in Tampa, FL. Looks like her family will join her for most of her tour. Her husband, Carey Hart, her daughter Willow and her son Jameson were all there to cheer on mama's first show! Leading up to the kickoff of the tou,r Pink took to Instagram of pictures of her kids enjoying tour life, including a cute picture on two-year-old, Jameson on a forklift truck. And a photo of the three on the floor quote "shooting the sh*t before the first show."
Pink also preformed her new song last night, "Walk Me Home" which we played first!