Trending Today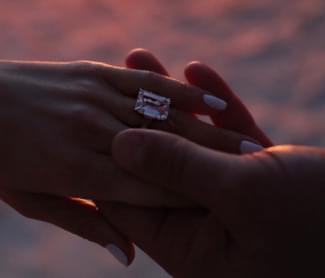 Jennifer Lopez and Alex Rodriguez are ENGAGED but..
by: Natalie Gard
The 43-year-old former New York Yankees star proposed to the 49-year-old singer and actress during a trip to the Bahamas, after two years of dating. The trip to the Bahamas has been planned for weeks, but no one knew the proposal was going to happen! A.Rod was happy to pull off such a huge surprise, from secretly shopping for the one million dollar, emerald cut ring all the way to getting down on one knee. The couple have already combined most of their finances, and recently purchased a new home in Malibu, telling their friends that this would be their new home base for them to spend time together as a blended family. Their home in Malibu, where J.Lo was spotted last week with Joanna Gaines. This will mark the fourth walk down the aisle for J.Lo, who shares 10-year-old twins, Max and Emme, with ex-husband Marc Anthony, and second for A-Rod, who has two daughters, Natasha and Ella, from one previous marriage. The blended families have spend much time together over the past couple of years.
J.Lo and A.Rod have run into one problem though.. Jose Canseco, a former Major League Baseball outfielder and designated hitter, for the Oakland A's has started rumors that Alex Rodriguez has been cheating on Jennifer Lopez with Canseco's ex-wife, Jessica, in numerous tweets. He apparently live tweeted while watching J.Lo's World of Dance saying he felt sorry for her. One tweet was while J.Lo was texting A.Rod and the camera caught a glimpse. Canseco tweeted, "Watching World of Dance watching J.Lo text Alex Rodriguez little does she know that he is cheating on her with my ex-wife Jessica poor girl she has no idea who he really is." Canseco later said he was willing to take a polygraph test to prove that what he was saying about Rodriguez was '100 percent accurate'.