Trending Today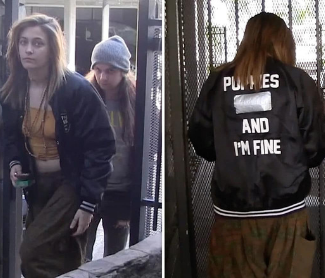 Paris Jackson survives suicide attempt
by: Natalie Gard
Paris Jackson, daughter of late 'King of Pop' Michael Jackson, attempted suicide late Saturday night. Family and friends of the family say it's due to the recent documentary "Leaving Neverland" which accuses her father of being a pedophile, specifically by James Safechuck and Wade Robson. Paris and the entire Jackson family have denied all claims that Michael is or ever was inappropriate with any under aged boys.
Police were called to Paris' L.A. home around 7:30 AM were she was found with gashes in both of her wrists. She was then taken to the hospital and placed on hold.
Paris has been released and taken back to her home. She was seen wearing a jacket that says, "Puppies and I'm fine" with a word possible duck taped over. She is surrounded by her friends and family during this time. We should all remember that we come from our parents, but we don't become our parents and we don't pay for the sins of our Mom or Dad. Prayers for Paris Jackson!