Trending Today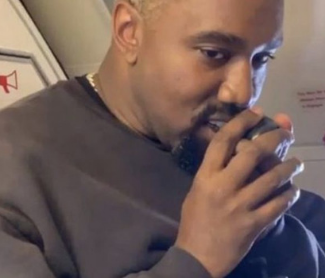 Kayne West Easter Sunday Service at Coachella
by: Natalie Gard
Kayne West announced, on a flight of all places, that on the second weekend of Coachella he will be preforming an Easter Sunday musical service. He has been doing Sunday service's, near his and wife Kim Kardashian West's home, in Calabasas. Orlando Bloom and fiance Katy Perry have even attended one of these services.
Kim took to twitter recording Kayne taking over Flight 737's intercom making the announcement:
"737 passengers, we'd like to make an announcement that we just booked another show. We will be doing Sunday Service sunrise at Coachella," he continued, as the passengers erupted in cheers. Later Coachella confirmed the news on their twitter. This will be the forth time that Kanye has been a headliner at the festival.