Trending Today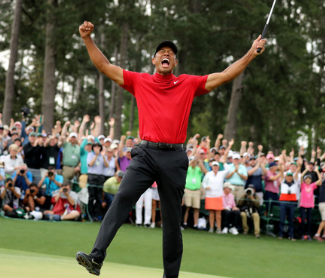 Tiger Woods take the Masters
by: Natalie Gard
The Masters Gold Tournament was held yesterday at the Augusta National Golf Club. Tiger Woods took everyone by surprise by winning the whole thing after a 14-year break from winning his previous Masters back in 2005.
Tiger has been through a lot of drama throughput the years, including his cheating scandal and several back surgeries that could have put him out of the sport forever. He practiced hard, winning the PGA tour, last September, but no one could have guess this.
He celebrated his victory hugging his Mother, sons and girlfriend all wearing his signature winning color of red!