Trending Today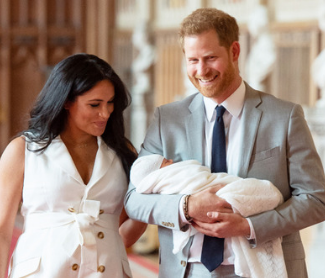 Baby Sussex has a name!
by: Natalie Gard
The Duke and Duchess of Windsor's baby is all we have been able to talk about. Prince Harry and Meghan announced their pregnancy back in October and ever since we have been waiting to see the latest royal baby! All news outlets all over the world started staking out the royals at the end of April awaiting the arrival of the latest royal.
Harry and Meghan handled the birth a little differently then older brother, Prince William and Kate when they had their three children. Kate exited the hospital the same day of the births of all three of her children, never looking like she was ever pregnant. Meghan and Harry on the other hand decided to take a more private approach.
Her Royal Highness The Duchess of Sussex delivered a son at 5:26 AM the morning of May 6th, 2018. He was born healthy and weight 7 pounds and 3 ounces. Instead of presenting the baby the same day, the Royal Family took a couple of days to enjoy their new baby. Two days later the Duke and Duchess present their new born son at Windsor Castle and finally announced his name!
Archie Harrison Mountbatten-Windsor
Archie is 7th in line for the crown. You may be wondering why he doesn't have a royal title.. According to a 1917 decree only Prince William's oldest son has the title of "Royal Highness" but the Queen can add that title onto any of her grandchildren and great-grandchildren.
Read More Here..