Trending Today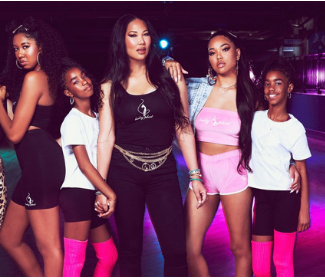 Baby Phat with Kimora Lee Simmons is BACK!
by: Natalie Gard
It must be the fab life, because Baby Phat is BACK! Baby Phat was one of the hottest brands in the late 90's early 2000's, created by model, Kimora Lee Simmons. The collaboration is with Forever 21 and is a mix of the original Baby Phat logo and 90's themed clothes, which are steadily making a comeback. The ad campaign includes Kimora Lee herself, her two daughters, Ming Lee, 19, and Aoki Lee,16 and Sean "P Diddy" Combs twin daughters, D'Lila Star and Jessie James Combs!
The Baby Phat x Forever 21 colab will feature the famous tee with the Baby Phat rhinestone cat, tanks, biker shorts, leggings, sunglasses, accessories AND in every size! Kimora Lee was considerate of all body types while designing and redesigning her famous brand. E! News did an interview with Kimora Lee and her daughters on the colab and where they got their fashion inspiration.