Trending Today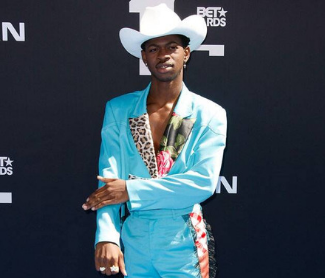 Lil Nas X comes out at the end of Pride Month??
by: Natalie Gard
Lil Nas X is hot on the chart and keeps rising. The more hits he gets the more we want to learn about him.
Yesterday was the end of Pride Month and to celebrate he took to twitter sharing a new song. His caption read, "some of y'all already know, some of y'all don't care, some of y'all not gone fwm no more. but before this month ends i want y'all to listen closely to c7osure," and add three emojis: the rainbow flag, the starry-eyed face and the sparkling star. Some of the lyrics have fans speculating that this was his way of coming out! After the tweet many fans reached out celebrating his bravery and YouTube star James Charles reached out and replied to his tweet saying, "really happy for u dude." Lil Nas X then replied with, "deadass thought i made it obvious."
See for yourself..
c7osure | lil nas x