Trending Today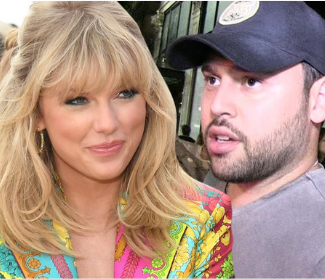 Taylor Swift to Rerecord all Previous Albums to Spite Scooter Braun
by: Natalie Gard
Taylor Swift is about to drop her SEVENTH studio album "Lover" tomorrow and while the world is revolving around that, Taylor has revenge on her mind. She is quote "absolutely" rerecording every single song she's ever recorded according to an interview set to air this Sunday on "CBS Sunday Morning." But that might not work out exactly the way she wants it to. Industry sources say that every label has a clause preventing artists from rerecording on another label. Scooter Braun owns a huge portion of Taylor's record label, Big Machine Records. Big Machine Records has a rerecord clause in its contracts with artists. The clause prevents the artist from rerecording on another label, or on their own, and marketing those rerecordings. Now most of those clauses have an expiration date, but there is a back-up clause. Experts in the industry say there's something called an original production clause which prevents the artist from copying the original version. Taylor would have to make some tweeks to her original songs or add/cut something from the original version. Taylor's revenge scheme has been pulled off before … most notably by Prince during his battles with Warner Bros. Records. Prince actually made his rerecordings more valuable.
Scooter Braun invested $300 million in Big Machine records, and the whole catalog of music not just Taylor's, is worth over $1 billion! If Taylor decides to rerecord it wouldn't really hurt Scooter financially, but Taylor would be the owner of her full catalog of music.
Hits 96 is having an exclusive Taylor Swift Listening Party T O M O R R O W @ 6 as the album "Lover" drops. We hope to see you at Sing it or Wing it where we will be singing Taylor Karaoke, giving away FREE album downloads and we are giving one lucky Hits listener a gift card with $500 to use in the Taylor Swift merch store!