What's Your Kids Favorite Fruit And Vegetables?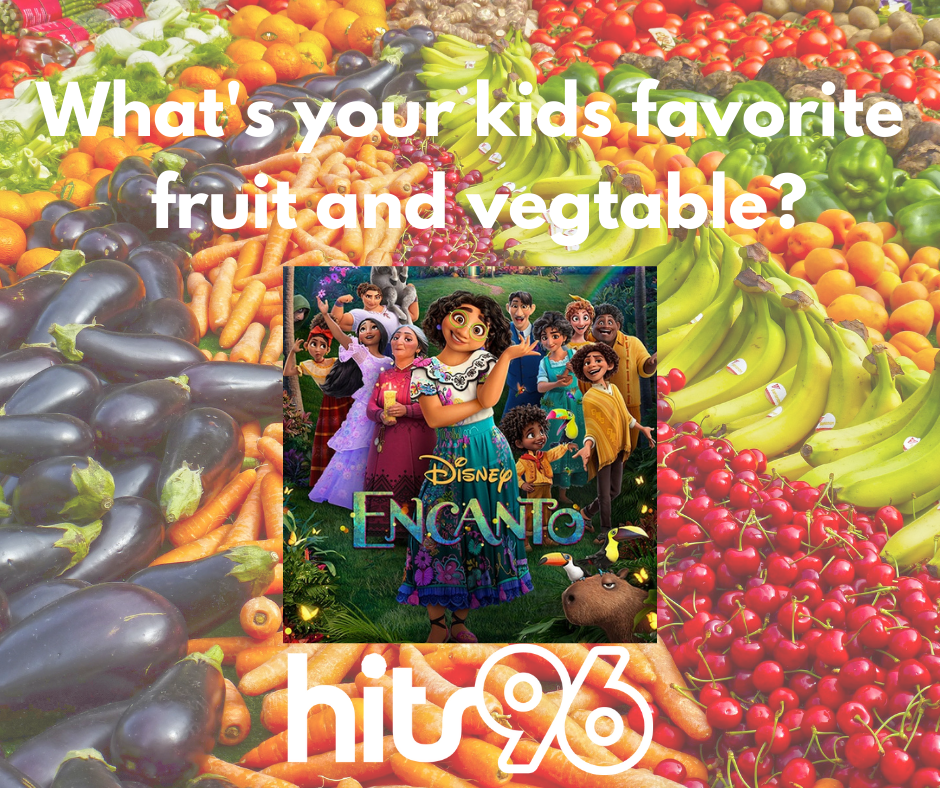 Chattanooga, Tennessee—
I am giving you a chance at an Encanto Prize Pack all this week, which includes a digital download to own the movie and figurines of the entire cast! Win all week from 10-2!
I eat like a child. I love pizza, chicken nuggets and ice cream. So maybe if I ask what types of fruit and veggies your kids like, I will like them too! What are your kids favorite ways of eating their fruits and veggies? Do you have to hide them with cheese or add salt? Does apple pie count as a fruit? Lol.
In a new study, broccoli and carrots reign as the supreme vegetables throughout the country (70% and 69%), with spinach (55%) rounding out the top three vegetables Americans are most likely to eat. The most popular veggies bought each week include potatoes (61%), lettuce (61%), onions (55%), and carrots (53%).
What are your kids favorite vegetables and fruits?