Hey Celebrity, What's In Your Fridge starring Kayoko Dan!
As the music director of the Chattanooga Symphony & Opera, Kayoko Dan, leads one of the city's most prestigious organizations. She's received numerous honors, awards, and endless recognition for her dedication to the arts and education. Today, however, she receives the greatest honor of all…having her refrigerator profiled on Hey Celebrity, What's In Your Fridge?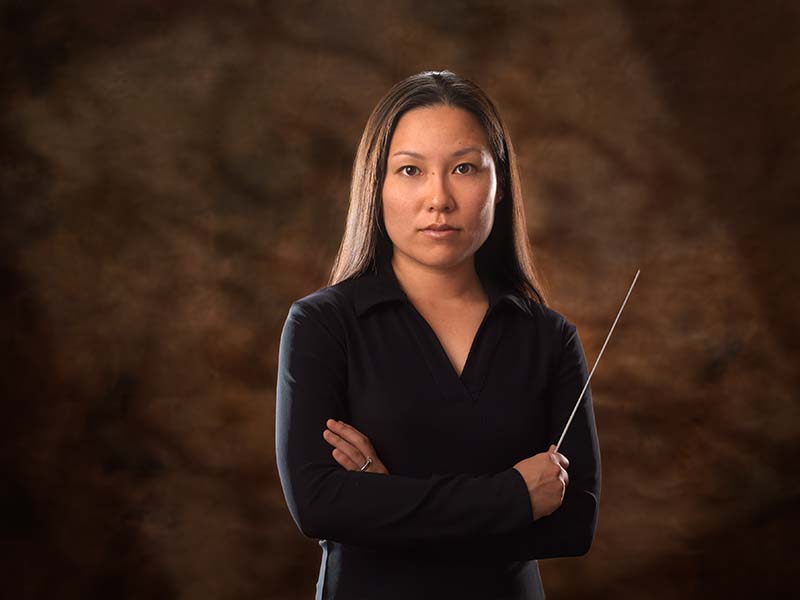 As the first female to lead the Chattanooga Symphony & Opera, Kayoko knows a thing or two about breaking the mold, and she has a refrigerator that may just do that as well.
It takes class and sophistication to lead an organization like the CSO, and that's why Kayoko Dan opts for a modern french door designed refrigerator. Nothing less than a top quality fridge for our musical maestro. By the way, a symphony is arranged in four movements. So, we'll do the same for this review.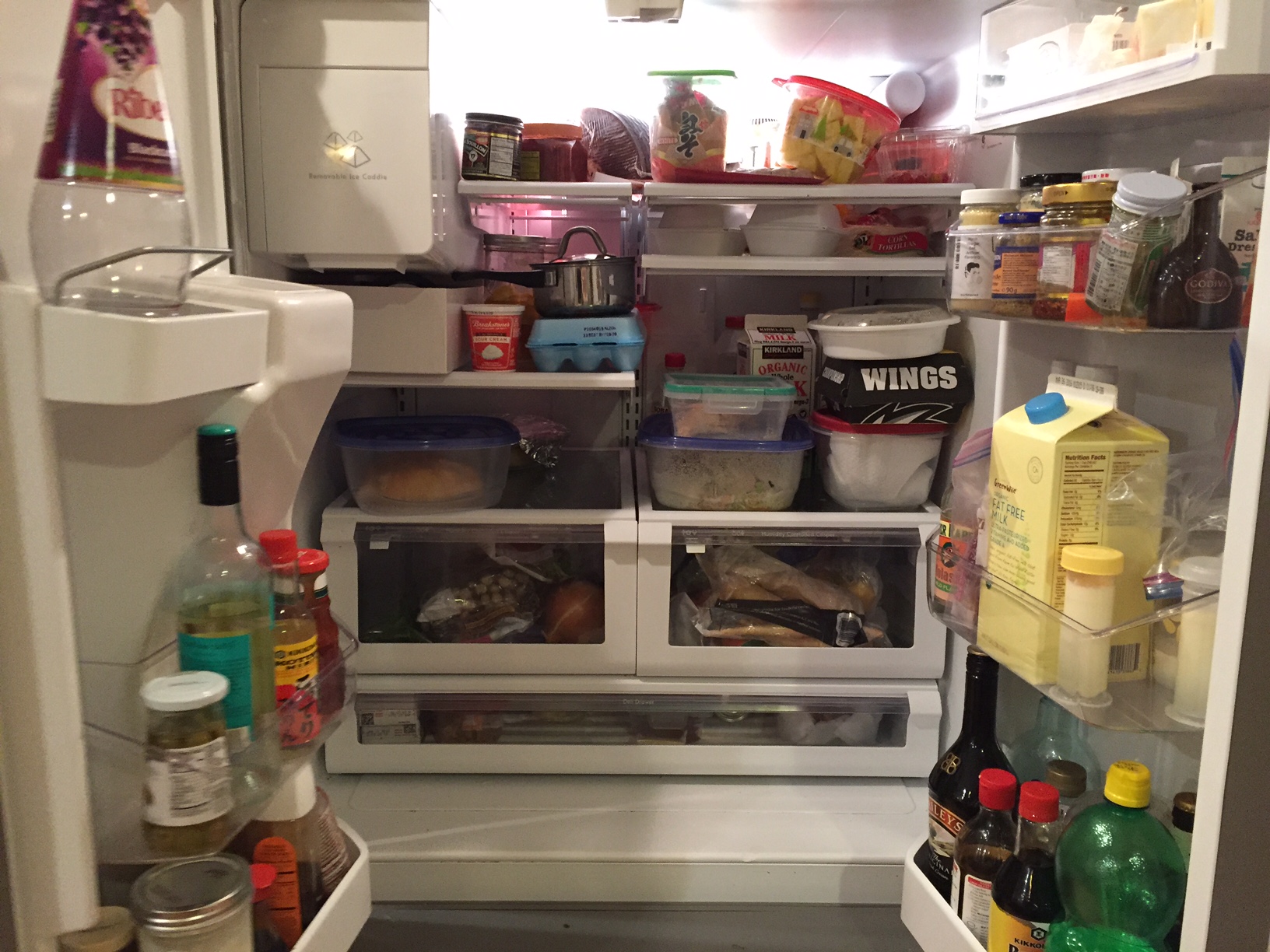 The first movement: Organization
Kayoko keeps an active schedule outside of her duties with the orchestra. She is also a yoga instructor and is involved with the Chattanooga Track Club, The Chattanooga Triathlon Club, and Ladies Book Club. Her refrigerator is also a very active place. So, naturally Kayoko has her food quietly tucked away in their plastic containers. Organization is important in the orchestra, you can't have instruments out of place or out of tune. Her fridge follows this idea and all of the leftovers have their own special place and purpose in this fridge.
The second movement: Mystery
All of those leftovers in their plastic containers are somewhat of a mystery because these treasures are locked away in their containers. A true maestro doesn't give away their secrets. You didn't see Mozart handing out spark notes on his work. Other than a jar of bouillon on the top shelf, the entire top shelf is nothing but random containers. This classica consort of containers is definitely canon.It repeats on the next shelf with a couple of foam containers and some corn tortillas. Ole! The third shelf has some sour cream, eggs, and a stove top pot of some sort. Perhaps she had run out of plastic containers at this point and just started storing food in pots. We gaze down upon the last main shelf and see, you guessed it, more food in containers. What an encore! We have some organic milk from Costco and a container from Buffalo Wild Wings. It's a dynamic duet.
The third movement: Detail
Kayoko conducts a ballad in her butter bin. Her Godiva chocolate sauce sings in soprano from the condiment selection. Alas, this musical maestro has yet another mystery. There's a strange picture of a man in a mask on a white jar. What could this secret sauce be? Only Kayoko knows. Below the condiment continent is another quart of milk. The first multi-milk collection in our short history of Hey Celebrity, What's In Your Fridge. A few liquid condiments round out this flutist's feisty falsetto of a fridge.
The fourth movement: Where The Hell are The Traditional Condiments?
While we at Hey Celebrity, What's In Your Fridge understand the exclusion of poor performing condiments. We see no evidence of mustard, mayonnaise, or ketchup. A sandwich without condiments? That sounds like a orchestra without woodwinds…impossible. Not even a high quality mustard of Grey Poupon or anything! Is this musical genius too focused on her work to think about topping off her sandwiches? Do great composers typically skip the sauce?
In conclusion, this magnificent musical melody of a machine is quite a mystery. Organization is important in the opera and also in this French door fridge. Sure, it may have it's secrets…but what genius doesn't? Now, while you may not be able to find any mayo or mustard behind Kayoko's fridge doors…perhaps she's saving all the extra flavors for the performances of the CSO. Like any good performer, she saves it all for the stage. It's time to put stamp a coda on this epic opera edition of Hey Celebrity, What's In Your Fridge…but rest assured this isn't our final bow.