A Woman Walked from a Pink Concert to a Hospital to Give Birth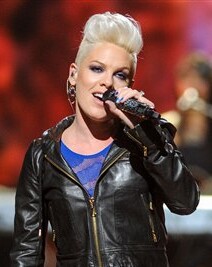 Chattanooga, Tennessee—(Wise Brother)
Angela Mercer traveled with her mom and her sister-in-law from Albany, New York to Boston to see Pink's show at Fenway Park on July 31st.
She was only 31 weeks pregnant, so she was a little surprised when she started going into labor shortly after they got to the stadium.  She called her doctor, and he told her to get to a hospital ASAP.
Due to all the concert traffic, they had to WALK to Boston's Brigham and Women's Hospital, where Angela gave birth to a baby boy.
They named him Aycen Hart.  The "Hart" is a nod to Pink, because that's her married name, thanks to her husband Carey Hart.  The baby's dad's name is Ace.
Even though he was premature, it sounds like Aycen is doing fine.  (Here's a post from the hospital with some pics.)