After Their "Cheating" Controversy, Offset and Cardi B Are Dropping a New Song Called "Jealousy"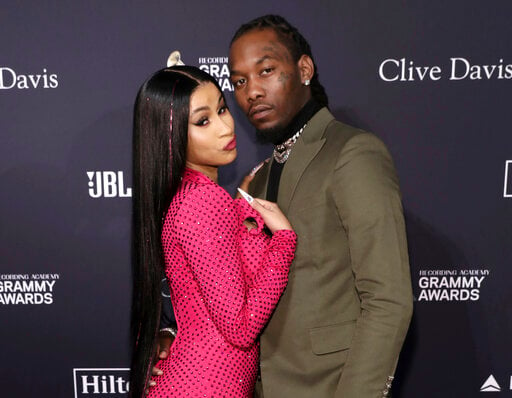 Chattanooga, Tennessee—(Wise Brother)
Never let a good fight go to waste:  Remember when Offset accused Cardi B of cheating last month?  Well, it looks like they've worked out their differences . . . in song.
They're dropping a new track tomorrow called "Jealousy".  Offset Tweeted a picture of Cardi looking away from him while pushing his face away with her hand.
Cardi denied cheating on her husband . . . and now you have to wonder if this was all just a setup to hype this new track?  Probably not.  But it'd be a lot cooler if it was.
(Page Six)