Bad Bunny Threw a Fan's Phone in the Water for Violating His Personal Space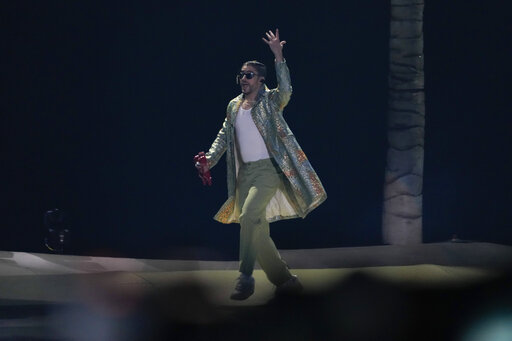 Chattanooga, Tennessee—(Wise Brother)
Bad Bunny is catching some heat online after a video was posted showing him throwing a fan's phone in the water during a visit to the Dominican Republic.
In it, you see a fan recording herself as she's getting a little TOO close to his face.  He quickly grabs the phone and tosses it to the side, and into the water.  It looks like they're walking alongside a marina.
(The video is in Spanish.  Watch it here.)
Bad Bunny commented on the incident on Twitter.  Quote, "The person who comes up to me to say hello, to tell me something, or just to meet me, will always receive my attention and respect . . .
"Those who come to put a phone in my face I will consider it for what it is, a lack of respect and I will treat it likewise."
(Read his tweet here.  It's in Spanish, so click "Translate Tweet".)
(Futuri/ Post – Picture)