Chrissy Teigen And John Legend Welcome Their Fourth Child Via Surrogate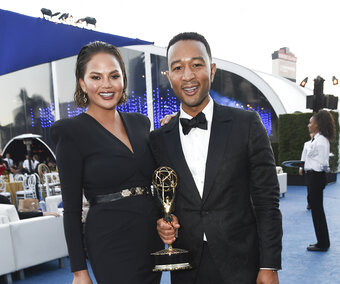 Chattanooga, Tennessee—(Pulse)
Chrissy Teigen and John Legend are celebrating the birth of their fourth child—a baby boy named Wren—whom they welcomed to the world via surrogate. The Chrissy's Court host shared the news on Instagram Wednesday (June 28th).
Teigen thanked their "most incredible, loving, compassionate surrogate," Alexandra "for this incredible gift you have given us." She revealed the baby's name is Wren Alexander Stephens and that he was born on June 19th. "We are so happy to tell the world he is here, with a name forever connected to you," the model wrote.
Alexandra commented on the post, "Thank you for choosing me … For making this whole experience so wonderful … For loving me and my family whole heartedly. It was truly an honor bringing perfect Wren into the world with you right by my side."
This comes five months after Teigen gave birth to their third child, a daughter named Esti.