Cleveland Man Doing The Flyover At The Super Bowl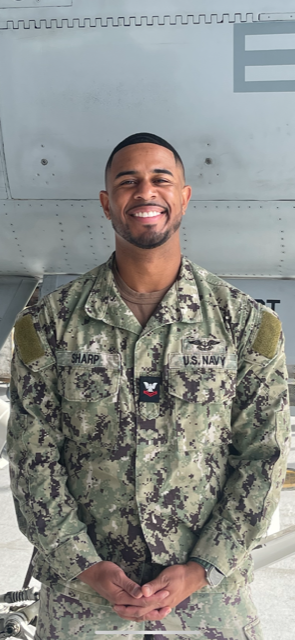 Chattanooga, Tennessee—
During the 2023 Super Bowl National Anthem performance three Navy tactical squadrons will conduct a unified flyover. Petty Officer 2nd Class Jared Sharp, a native of Cleveland, Tennessee, is one of the sailors maintaining the aircraft for Strike Fighter Squadron (VFA) 122.
The flyover formation includes two F/A-18F Super Hornets from "Flying Eagles" of Strike Fighter Squadron (VFA) 122, a F-35C Lightning II from "Argonauts" of Strike Fighter Squadron (VFA) 147, and a EA-18G Growler from "Vikings" Electronic Attack Squadron (VAQ) 129.
Growing up in Cleveland, Sharp attended Walker Valley High School and graduated in 2006.
Skills and values similar to those found in Cleveland are important to succeed in the military.
"My hometown taught me what a lot of other's hometowns teach them, that I needed to leave in order to provide valuable knowledge back to my people back home," said Sharp.
Sharp joined the Navy ten years ago.
"I joined the Navy to show the youth in my hometown the importance of service, and the importance of getting out and seeing the world," said Sharp.
Today, Sharp serves as an aviation structural mechanic – safety equipment.
"My favorite and most fulfilling part about my naval service is working with my people on the ship and on shore," said Sharp.
According to Navy officials, naval aviation is the best in the world because of its ability to harness the entire ocean as a runway.
As Sharp continues to train and perform missions, there's a great deal of pride serving in the United States Navy.
"Serving means sacrifice," added Sharp. "It's a badge of honor that has made me the best version of myself for my country."