Did Taylor Swift Turn Down the Super Bowl Halftime Show?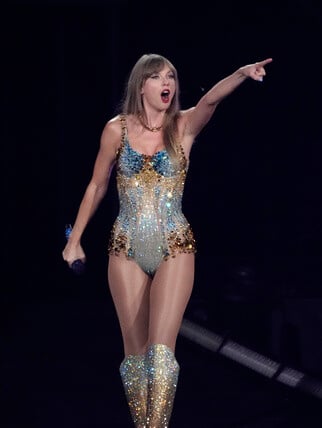 Chattanooga, Tennessee—(Wise Brother)
No matter how you feel about her personally or artistically, this has been Taylor Swift's year.  So she seems like the obvious choice to headline the Super Bowl Halftime Show.
Well, it may be too early to speculate about this stuff, but there are already reports that Taylor's been offered the gig . . . and TURNED IT DOWN.
Although a source says it's possible that Taylor is just angling for, quote, "a big check from the NFL rather than incurring the substantial cost of mounting the show."
Halftime performers don't get paid for the gig . . . THEY pay whatever it costs to perform.
It would be pretty insane . . . but let's be honest, it would also be CRAZY IMPRESSIVE . . . if Taylor actually got the NFL to pay HER.