Dining Out For Life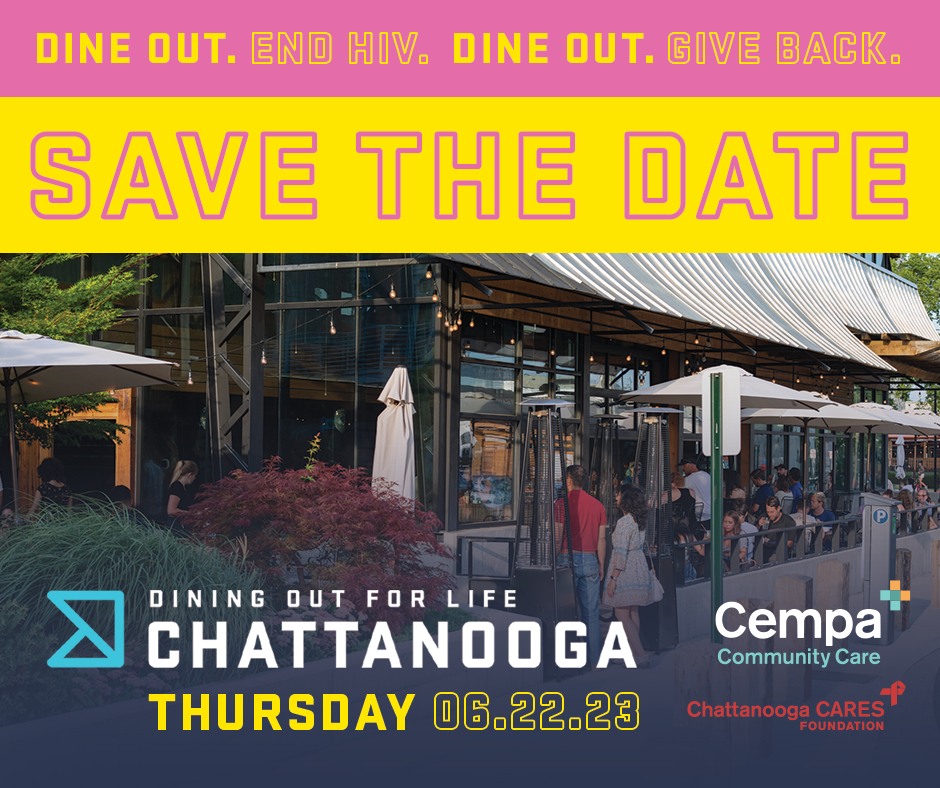 Hits 96 is teaming up with Cempa Community Care and the Chattanooga Cares Foundation for the 13th Annual Dining Out for Life!
Join us Thursday, June 22nd from 5-7 pm at the Frothy Monkey (1400 Market St, Chattanooga, TN 37402) and 7-9pm at Sing It or Wing It (410 Market St, Chattanooga, TN 37402) as we help give back and end HIV by dining out!
Stop by and get in to win tickets to see Pink, Billie Eilish, and Pitbull in Atlanta with tickets to Music Midtown and tickets to Sam Smith.
Plus we'll have plenty of Hits 96 swag to give away too!
Dining Out For Life benefits Cempa Community Care… For more information please click here!