Amanda Bynes, Bruce Willis, Heather Locklear + More!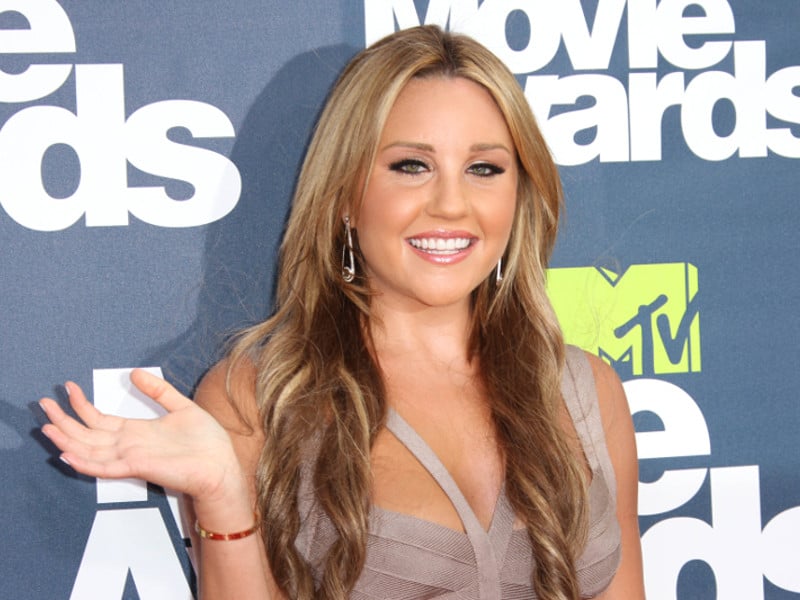 AMANDA BYNES IS PLACED ON PSYCHIATRIC HOLD: TMZ reports that Amanda Bynes has been placed on a 5150 psychiatric hold for the second time this year. This comes after the She's the Man actress was taken into custody by police over the weekend for a mental health evaluation. A source told the outlet that Bynes was considered a danger to herself and others.
RUMER WILLIS SHARES PHOTO OF HER BABY WITH FATHER BRUCE WILLIS: On Sunday (June 18th), Bruce Willis and Demi Moore's daughter, Rumer Willis, shared a carousel of photos to Instagram in honor of Father's Day. In one photo, the Die Hard actor can be seen holding Rumer's two-month-old baby, Louetta. "Seeing my father hold my daughter today was something I will treasure for the rest of my life. His sweetness and love for her was so pure and beautiful," she wrote in the caption. "Papa I'm so lucky to have you and so is Lou. Thank you for being the silliest, most loving, coolest Daddio a girl could ask for. Best Girl Dad in the game…." In February, the Pulp Fiction actor's family revealed he was diagnosed with frontotemporal dementia.
BRITTANY FURLAN SAYS HEATHER LOCKLEAR WAS 'THE LOVE OF TOMMY LEE'S LIFE:' Tommy Lee's wife, Brittany Furlan, told People in a recent interview that Heather Locklear was the "love of his life," and not Pamela Anderson. "Everyone glorifies his relationship with Pam, but he was married to Heather for nearly eight years," Furlan told the outlet. "She was the love of his life. I see it because she's just a fun, sweet, caring, awesome person.… Tommy even says he messed up in that relationship. He cheated on her. To this day, that's why they're still really good friends." She added, "I yell at my husband, I'm like, 'I can't believe you cheated on her. She's so cool.'"
PETA MURGATROYD AND MAKSIM CHMERKOVSKIY WELCOME THEIR SECOND CHILD TO THE WORLD: On Sunday (June 18th), Maksim Chmerkovskiy revealed that his wife, Peta Murgatroyd, gave birth to their second child on Father's Day. Sharing a photo of himself holding the newborn baby in the hospital, the Dancing with the Stars alum captioned an Instagram post, "Happy Father's Day to me! #MadeInPeta." According to Page Six, the pair welcomed their first child, six-year-old Shai, in 2017.