Amanda Bynes, Tori Spelling, Dean McDermott + More!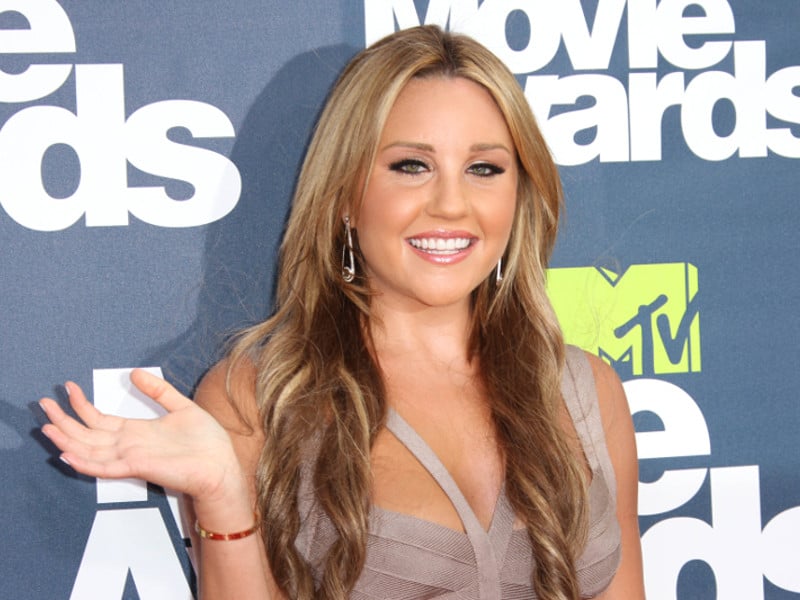 AMANDA BYNES IS DETAINED BY POLICE FOR MENTAL HEALTH EVALUATION: TMZ reports that Amanda Bynes was taken into custody by police over the weekend for a mental health evaluation. Eyewitnesses say the She's the Man star appeared "calm" but "defeated" when police officers led her into the back of an LAPD cruiser. A source told Entertainment Tonight, "Amanda was doing better recently and trying her best to take care of herself. She has been making an effort to go to AA meetings, trying to hang out with sober people, and she looked good. The only problem is she is inconsistent about taking her medication, which causes issues."
DEAN MCDERMOTT ANNOUNCES THAT HE AND TORI SPELLING ARE DIVORCING: According to Today, Tori Spelling and Dean McDermott are going their separate ways after 17 years of marriage. McDermott wrote in a since-deleted Instagram post, "It's with great sadness and a very very heavy heart that after 18 years together and 5 amazing children, that @torispelling and I have decided to go our separate ways, and start a new journey of our own." This comes just days after the Beverly Hills, 90210 star shared photos of the family celebrating their daughter Stella's 15th birthday. The pair were married in 2006.
BRODY JENNER AND TIA BLANCO ARE ENGAGED: Brody Jenner took to Instagram on Sunday (June 18th) to share the news that he and Tia Blanco are engaged. The Hills star posted a video of the engagement and wrote in the caption, "Can't wait to love you forever." According to E! News, this comes five months after the couple announced that they are expecting a baby together.
MICHAEL CERA REVEALS THAT HE AND AUBREY PLAZA ALMOST GOT MARRIED IN LAS VEGAS: Michael Cera told Rolling Stone in a recent interview that he and his ex-girlfriend, Aubrey Plaza, almost "spontaneously" got married in Las Vegas, so that they could "get a divorce right away." Cera and Plaza became a couple after working together on the 2010 film Scott Pilgrim vs. The World. "Well, we were driving through Vegas and we almost just spontaneously took a detour and got married," Cera said. "Like something where you get a certificate. I think the idea was to then get a divorce right away, so we could call each other 'my ex-husband' and 'my ex-wife' at like … 20 years old."