Bam Margera, Meghan Markle, Prince Harry + More!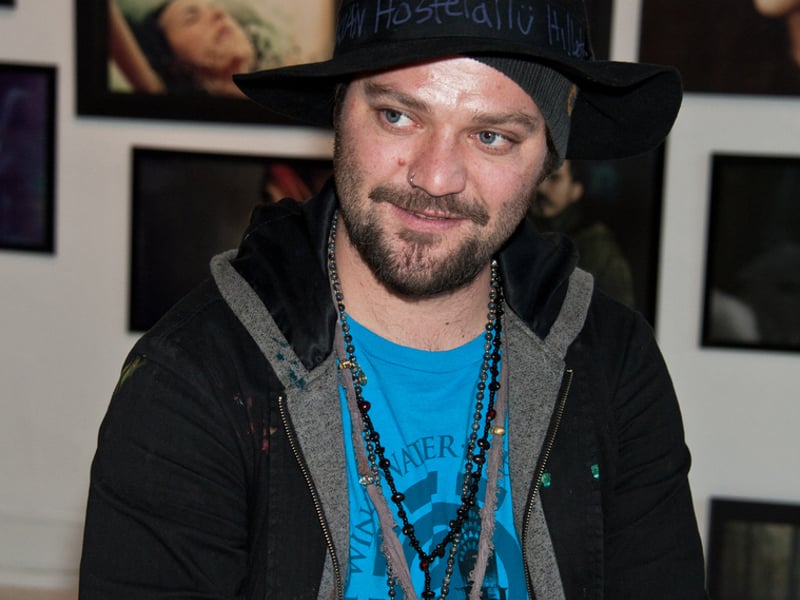 BAM MARGERA IS PLACED ON A 5150 PSYCHIATRIC HOLD: TMZ reports that Bam Margera was placed on a 5150 psychiatric hold on Sunday (June 4th), after he was found acting erratically and slurring his speech at Trejo Tacos in Los Angeles. Following the Jackass star's public announcement stating that he would "smoke crack with the bums down at the f–king boardwalk until I'm dead" if he isn't able to see his son, Phoenix, a psychiatric evaluation team decided to place him on the involuntary three-day hold. This news comes a day after his brother, Jess Margera, took to Twitter to ask if anyone in Los Angeles knew of his whereabouts.
THE ROYAL FAMILY CHOOSES TO NOT PUBLICLY CELEBRATE LILIBET'S BIRTHDAY: Entertainment Tonight reports that Meghan Markle and Prince Harry's daughter, Lilibet, celebrated her second birthday on Sunday (June 4th). However, unlike last year, no members of the royal family shared birthday wishes for Lilibet on their social media platforms or through a statement. Some are chalking this up to the family feud, but a royal source told the outlet, "It has never been protocol to share formal birthday wishes for non-working members of the royal family or their children on the official channels. Any such birthday wishes would be shared privately."
CHRISSY TEIGEN DESCRIBES DNA TEST MISHAP THAT LED HER TO BELIEVE SHE HAD AN IDENTICAL TWIN: Chrissy Teigen took to Instagram on Sunday (June 4th) to share a story with fans about a DNA testing mishap that left her "spiraling," thinking she might have an identical twin. When the 23 and Me test results showed that she had an identical twin sister, the Chrissy's Court star called her father to ask about the day she was born. "He starts laughing and saying, 'No, I was there. There were not two of you.' I'm like, 'Are you sure you were there?'" she said. Then Teigen started fitting the story of her "missing twin" into the course of her life. "At this point, I'm making excuses for my whole life," Teigen says in the video. "This is why I'm co-dependent, because my twin was ripped away from me. I've always felt something missing, and this is why I have addiction issues." However, after calling her sister, Tina Teigen, Tina reminded Chrissy that they took a 23 and Me test once before for an unaired episode of Finding Your Roots. "My identical twin was myself. I was matching myself," Chrissy said.
STARS GO ON WEEKEND STROLLS WITH THEIR PETS: Multiple celebrities were photographed walking around town with their pets over the weekend, showcasing the furry members of their families. Just Jared reports that Mamma Mia! star Dominic Cooper and Crazy Rich Asians actress Gemma Chan were spotted taking their cat, Mr. Kitty, out on a walk in London, England. Cooper carried the black cat in a backpack made for carrying cats around. Meanwhile, Page Six reports that Demi Moore carried her dog, Pilaf, around in a sling on her chest. Moore's daughter, Rumer Willis, carried her newborn baby, Louetta, around in a similar way.