Bill Murray Reportedly Kissed And Straddled A Younger Female Staffer On The Set Of 'Being Mortal'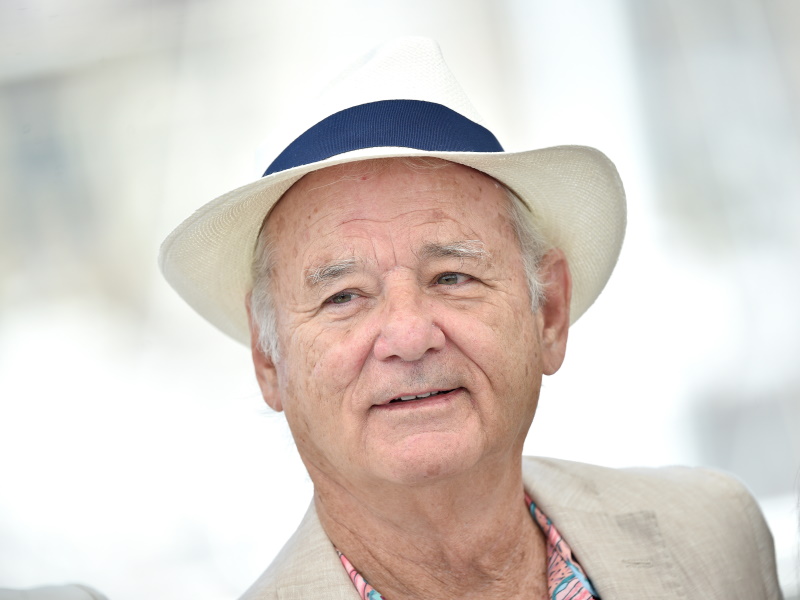 More details have emerged regarding Bill Murray's "inappropriate" behavior on the set of Being Mortal, which led to the film halting production in April. A new report shows that Murray paid $100,000 to settle a complaint by a younger female production assistant on set.
The report states that Murray allegedly straddled and kissed the staffer while they were in "close proximity" to a bed on the set. The kiss occurred through masks, due to COVID protocol at the time. Murray claimed he was being "jestful," but the "much younger" staffer said it was "entirely sexual" and that she was "horrified."
The unidentified woman filed an official complaint following the incident, as did another staffer who witnessed it. Searchlight Pictures paused production as a result.
Later in April, Murray admitted to CNBC, "I did something I thought was funny and it wasn't taken that way. The movie studio wanted to do the right thing so they wanted to check it all out, investigate it and so they stopped the production."
This news comes as Geena Davis revealed in her new memoir Dying of Politeness that she had a "bad" experience with Murray on the set of Quick Change. According to Vanity Fair, when Davis first met Murray at a hotel prior to filming, he insisted she lie on a bed and try a massage device called "the Thumper," despite her repeatedly saying no.