Bradley Cooper, Irina Shayk, Steve Harvey + More!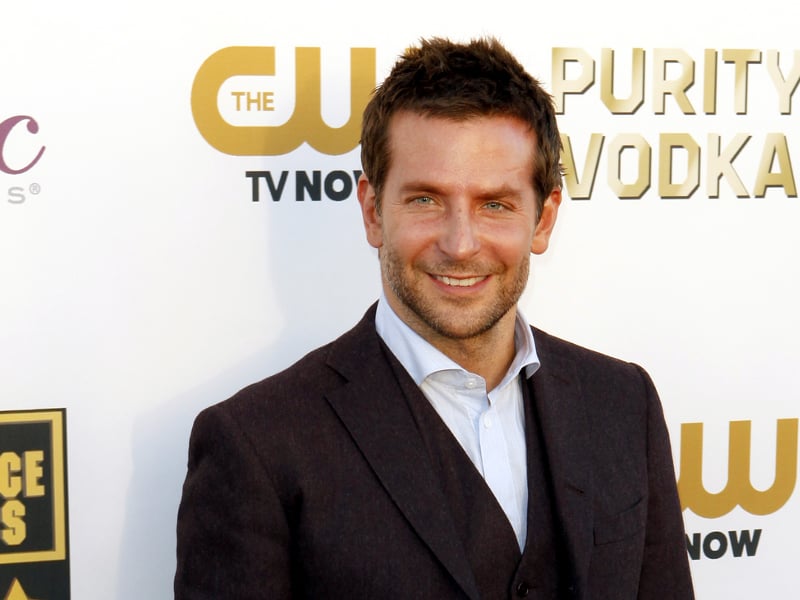 BRADLEY COOPER AND IRINA SHAYK ENJOY A VACATION TOGETHER: Bradley Cooper and his ex-girlfriend, Irina Shayk, are continuing to vacation together, amid her rumored romance with Tom Brady. The supermodel shared photos of their beach trip to her Instagram stories over the weekend, showing herself standing on a large rock formation topless and holding her arm over her breasts. In another photo, a shirtless Cooper leans back in a kayak and blocks the sun from his eyes. Other photos obtained by Page Six show the former couple, who were together from 2015-2019 and who share a six-year-old daughter together, appearing to get close.
STEVE HARVEY DENIES RUMORS THAT HIS WIFE CHEATED ON HIM MULTIPLE TIMES: According to The Los Angeles Times, Steve Harvey is dispelling the rumors that his wife, Marjorie Harvey, cheated on him with their bodyguard and chef and that she is seeking a divorce settlement of $200 million. "I'm fine. Marjorie fine," the Family Feud host told the crowd at Invest Fest in Atlanta over the weekend. "I don't know what y'all are doing, but find something else to do, 'cause we fine. Lord, have mercy." He added, "Sometimes … you wanna respond, but I ain't got no time for rumor and gossip … God been good to me. I'm still shining."
BAD BUNNY WEARS KENDALL JENNER'S 'K' NECKLACE: Kendall Jenner and Bad Bunny are continuing to get close. E! News reports that the "Dakiti" singer shared a video to his Instagram stories on Sunday (August 27th) showing him wearing the same "K" necklace Jenner has sported on The Kardashians and in a 2022 video for Vogue. He also shared a video of the pair out on a hike, during which Jenner calls a chipmunk the "cutest thing ever," and he says to her, "Mami, be careful."
AMY ROBACH AND T.J. HOLMES RETURN TO INSTAGRAM FOLLOWING 'GMA3′ SCANDAL: Amy Robach and T.J. Holmes are still going strong. Both former GMA3: What You Need to Know cohosts returned to Instagram on Monday (August 28th), sharing the same black-and-white photo of their running shoes. "#nycmarathon2023," they each captioned their posts. This marks the first time either of them has posted to Instagram since the news of their affair broke and they were subsequently let go by the network.
'HANNAH MONTANA' STAR MITCHEL MUSSO IS ARRESTED FOR PUBLIC INTOXICATION: E! News reports that Mitchel Musso, the actor who played Oliver Oken on the Disney show Hannah Montana, was arrested for public intoxication and theft in Texas over the weekend. "Upon arrival, officers contacted the complainant who advised an individual who appeared intoxicated entered the hotel, selected a bag of chips and began eating them," the Rockwall Police Department said in a press release. "When the subject was asked to pay for them, he became verbally abusive and left without rendering payment." After he was arrested and booked, the press release states, "Mr. Musso spent one night in jail and bonded out late Sunday afternoon after posting $1000.00 bond."