Bryan Cranston, Snoop Dogg, Cillian Murphy + More!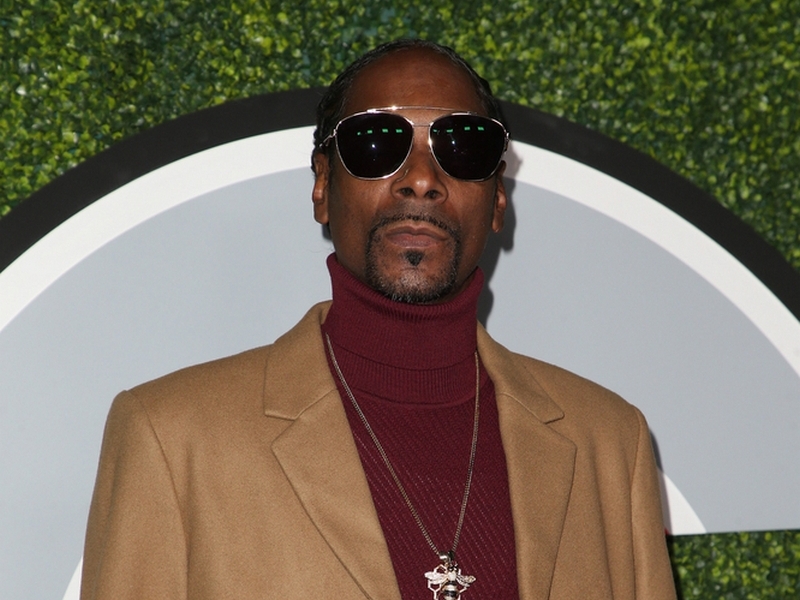 BRYAN CRANSTON TELLS DISNEY CEO 'TO HEAR' THOSE ON STRIKE: Bryan Cranston delivered a passionate speech at SAG-AFTRA's "Rock the City for a Fair Contract" rally in New York City on Tuesday (July 25th). "We've got a message for Mr. Iger: I know, sir, that you look through things through a different lens," the Breaking Bad star said, referring to Disney CEO Bob Iger. "We don't expect you to understand who we are. But we ask you to hear us, and beyond that to listen to us when we tell you we will not be having our jobs taken away and given to robots. We will not have you take away our right to work and earn a decent living. And lastly, and most importantly, we will not allow you to take away our dignity!"
SNOOP DOGG CANCELS HOLLYWOOD BOWL SHOW DUE TO JOINT SAG-AFTRA AND WGA STRIKE: On Tuesday (July 25th), Snoop Dogg took to Instagram to announce that he's cancelling his two-day Hollywood Bowl show, which would have celebrated the 30-year anniversary of his Doggystyle album, in support of the actors and writers on strike. "We regret to inform you that due to the ongoing strike and the uncertainty of when this will be over, we need to cancel the Hollywood Bowl show," the "Drop It Like It's Hot" singer wrote in a statement. "We continue to stand in solidarity with all of our brothers and sisters in the WGA and SAG/AFTRA during this difficult time and remain hopeful that the AMPTP will come back to the negotiating table with a REAL proposal and we can all get back to work."
CILLIAN MURPHY IS OPEN TO PLAYING A KEN IN 'BARBIE 2:' In the spirit of Barbenheimer, Cillian Murphy told Omelete that he'd be open to starring as a Ken in a Barbie sequel. "Sure, yeah. Let's read the script, let's have a conversation," he said. Meanwhile, Lucy Bevan and Allison Jones, the casting directors for Barbie, revealed to Vanity Fair that Bowen Yang, Dan Levy, and Ben Platt all had to pass on playing Kens in the new film due to COVID-19 restrictions at the time of filming. "They were, I'm not kidding, really bummed they couldn't do it," Jones said.
ARIANA MADIX APPEARS ON 'LOVE ISLAND USA:' Vanderpump Rules star Ariana Madix made her debut on Love Island USA Tuesday (July 25th). Peacock teased the appearance on X, formerly known as Twitter, writing that it's "the reality TV crossover you didn't know you needed." According to Page Six, one fan commented on Madix's Instagram announcement about her appearance on the show: "He said 'I don't have time to watch 50 goddamn episodes of love island' so she said that's fine I'll just go be on the show." This is in reference to Madix's ex-boyfriend Tom Sandoval, who cheated on her for months with their friend and costar, Rachel Leviss.