Celebrity Gossip: Lea Michele, Harrison Ford, Lily Collins + More!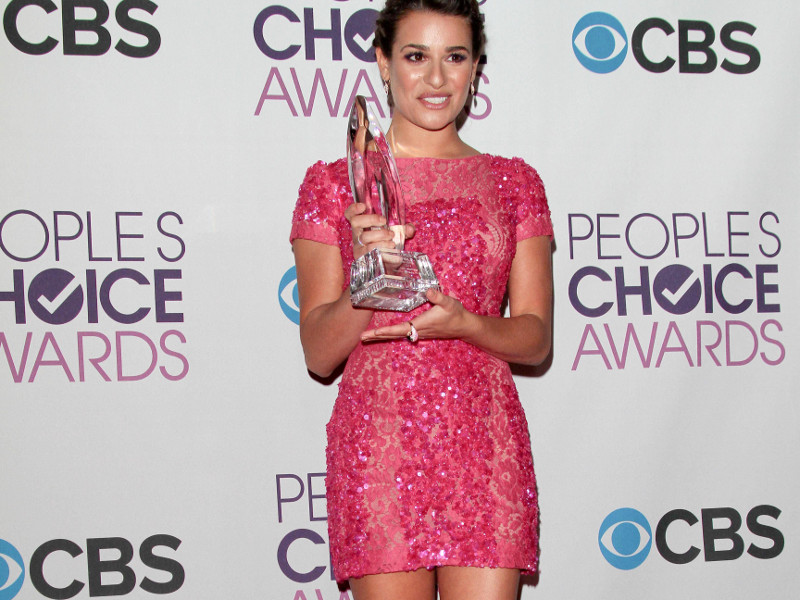 BARBARA STREISAND INSPIRES LEA MICHELE TO LEARN TO READ: Lea Michele has less than a year to learn to read. The Glee alum poked fun at the internet rumors that she's illiterate following the announcement that Barbara Streisand will release her memoir this fall. The actress posted a TikTok Wednesday (February 8th) which showed her excitedly covering her mouth in front of a photo of the Yentl star along with the caption, "265 days to learn to read." My Name Is Barbara will be published in November.
CALISTA FLOCKHARD WON'T FLY IN 'VINTAGE' PLANES WITH HARRISON FORD: Calista Flockhart won't fly in "vintage" planes with Harrison Ford anymore. The 80-year-old Indiana Jones star told The Hollywood Reporter Wednesday (February 8th) that his wife has become more cautious since his near-fatal accident in 2015. Ford said, "My wife does not fly with me in vintage airplanes anymore — she will in others." He added that the crash "was really hard on my family and it was hard on me." Ford has five children ranging from age 21 to 56.
ADAM DEVINE DISCUSSES ADAM LEVINE CHEATING RUMORS: Adam Devine recently told the Call Her Daddy podcast that he had to speak out about Adam Levine's cheating scandal because of a case of mistaken identity. The Pitch Perfect star said Wednesday (February 8th), "I was getting so many people that were just DM'ing me being like, 'How f–king dare you? 'And then then you look at their page and I'm like, 'This person does not follow me. They have no idea. They are not Workaholics fans. They have not seen my movies, they truly were a Maroon 5 fan and now hate me on accident…' I was getting legitimately hundreds of DMs."
LILY COLLINS DISCUSSES TOXIC EX: Lily Collins told the We Can Do Hard Things podcast all about her toxic ex on Wednesday (February 8th). The Emily In Paris star said, "He would call me 'Little Lily'…and he'd use awful words about me in terms of what I was wearing and would call me a whore and all these things." Although she says she's currently in a "healthy relationship" with her husband Charlie McDowell, Collins explained certain things can still trigger panic, "It's like a millisecond, or shorter than a millisecond, and your gut reacts, your heart starts beating, and all of a sudden you're taken back to that moment where they said that thing to you 10 years ago, but you're not in that situation now and that's the trigger and it's f–king hard. It's awful."