Celebrity Gossip: Renee Rapp, Olivia Wilde, Hoda Kotb + More!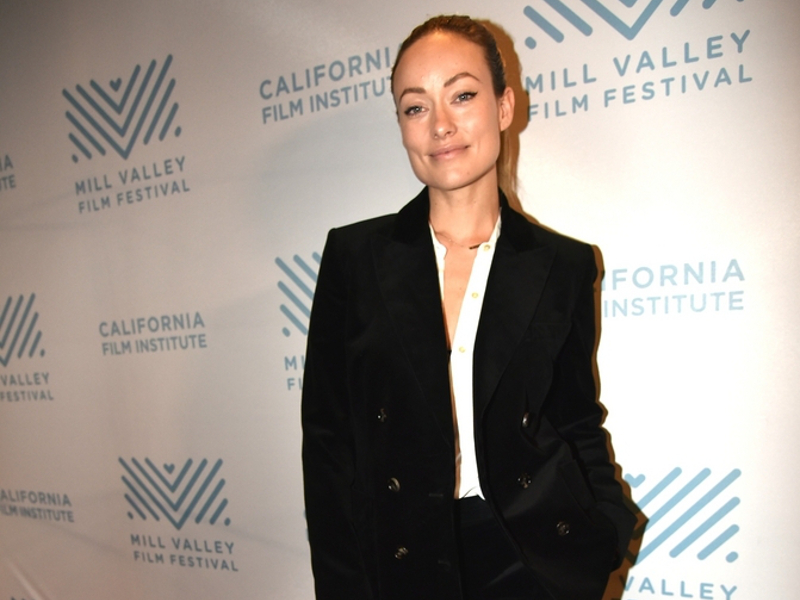 RENEE RAPP RECOUNTS STRUGGLING TO PLAY A LESBIAN: Renee Rapp recently recalled struggling to portray a gay character while filming the first season of The Sex Lives Of College Girls. The Mean Girls on Broadway alum told the Call Her Daddy podcast, "I was just in panic constantly. I wasn't straight, but I was so freaked out by the idea of my sexuality not being finite or people laughing at me—or me laughing at myself—that I hated the first year of filming." Rapp, who identifies as a "cis woman who is bisexual" added, "Now I'm on a TV show and I'm very publicly out and accepted as a bisexual woman and on the show as a gay woman. I did not have that same support as a kid and so I resent it in a lot of ways."
REPORT: OLIVIA WILDE LOOKING TO START DATING: Olivia Wilde is ready to date again following her November 2022 split from Harry Styles. An Insider told US Weekly, "Olivia is ready to date again, making it clear she's available, and she isn't looking for anything less than an amazing guy."
HODA KOTB IS DEALING WITH A 'FAMILY HEALTH MATTER:' The Today show revealed Wednesday (March 1st) that Hoda Kotb has been absent from the broadcast for more than a week because of a "family health matter." Her colleague Craig Melvin explained that she and Savannah Guthrie, who has Covid-19, should be returning to the studio soon.
DREW SIDORA AND RALPH PITTMAN FILE FOR DIVORCE: Real Housewives of Atlanta star Drew Sidora and her husband Ralph Pittman are heading for divorce after nearly 10 years of marriage. According to TMZ both parties filed petitions for divorce on February 27th, only one hour apart from one another. Documents say both parties claim the marriage is "irretrievably broken."